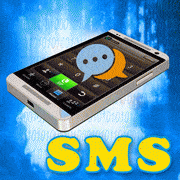 SMS is one of the fastest growing capabilities in the fast-paced telecom marketplace.  (But you probably already knew that, since odds are you likely have received several SMS messages today.)
Here's 10 facts about SMS* that shows why this capability can be important for your VoIP business:
SMS is the most used smartphone feature, with 97% of Americans texting at least once a day.
Over 8.3 trillion SMS messages are sent per year between people, excluding SMS sent by apps or businesses. That's almost 16 million messages per minute.
Over 6 billion text messages are sent in the U.S. each day, with over 80% of American adults texting.  Americans exchange twice as many texts as they do phone calls.
The average Millennial exchanges 67 text messages per day.
Only 43% of smartphone owners use their phone to make calls, but over 70% use SMS.
Text messages have a 98% open rate, while email has only a 20% open rate.
Text messaging has a 45% response rate, while email only has a 6% response rate.
90% of all text messages are read in under 3 minutes after being received.
80% of people are currently using texting for business.
75% of phones worldwide (4.5 billion) are capable of SMS.
Telinta understands that SMS is an important tool to help you compete for Mobile VoIP customers.  We've recently teamed up with VoIP Innovations to bring messaging capabilities to customers using our TeliGlobeTM Mobile Softphone solution.  TeliGlobe is Telinta's unique brandable Mobile VoIP solution that enables you to offer "Over-the-Top" (OTT) voice and video calling for both Android and Apple mobile devices.  It can easily be integrated with our white label Hosted PBX, Residential and Business VoIP, and our other white label solutions.
Contact us today to learn how Telinta can help your VoIP business.
* Source:  Customer Think, an online community for thought-leaders improving the customer experience.