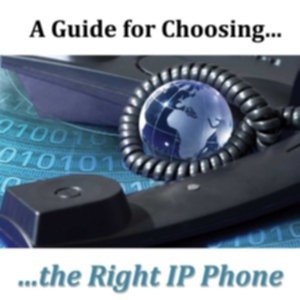 "Your VoIP phones play a large part in a quality calling experience," explains VoIP Supply, a leading VoIP industry resource as an intro to its free guide, helping newcomers select IP phones that are right for their needs.
"You know that a VoIP phone isn't like your old rotary dial. It's also not that complicated to understand.  A VoIP phone is a telephone with built-in IP technology and transport protocols that is used in conjunction with a VoIP phone system or VoIP service allowing you to send and receive calls. It is similar in fit, finish and functionality to a traditional desktop telephone except it uses a different underlying technology (IP)."
The guide lists some of the most common voice codecs:
GSM – 13 Kbps
iLBC – 15 Kbps
G.711 – 64 Kbps
G.722 – 48/56/64 Kbps
G.726 – 16/24/32/40 Kbps
G.728 – 16 Kbps
G.729 – 8 Kbps
While it is useful to understand the pros and cons of each codec, remember that Telinta supports them all!  Our TeliCoreTM softswitch platform is codec transparent – not just for voice, but for video too!
Once you find the right IP phone devices and manufacturers that fit your ITSP business, contact Telinta for more information about our unique auto-provisioning profiles for IP phones.  With Telinta, you can quickly deploy any number of IP phones using the power of our cloud-based platform, without needing to manually configure phones.
We have profiles ready to go for many popular models of IP phones, and we can develop a profile for virtually any model you need.  Learn more…