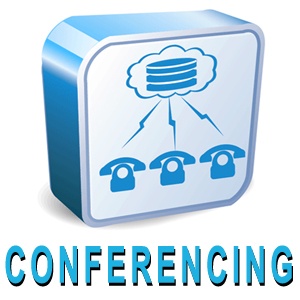 If you offer VoIP services to business customers, Audio-Conferencing is an easy way to differentiate your business by complementing your Hosted PBX, SIP Trunking and other offerings.
Your business customers who use Audio-Conferencing often need to record calls.  Telinta recently enhanced its TeliCon Audio-Conferencing solution by including an option for automated recording without requiring the Moderator to manually begin recording.  This automation is another example of the breadth of options available to you via Telinta's cloud-based solutions for your VoIP business.
Whether your users prefer manual or automated recording of Audio-Conferences, conference recordings are available to your customers for immediate download.
TeliCon includes brandable web portals, customizable multi-language IVR, virtually unlimited number of conference rooms, with all the features and controls your users can rely on.  TeliCon can also be integrated into our unique Virtual Office solution, which enables Telinta customers to provide an impressive array of Hosted PBX capabilities and other services to small and home-based businesses without needing IP phones.
Want to learn more?  Contact us today.