Virtual Office enables VoIP service providers to offer customizable cloud-based services for their small and home-based business customers. 
Audio Conferencing is the latest enhancement to Virtual Office, making it a highly-attractive feature-rich option for VoIP service providers.
Special ITW Announcement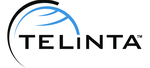 Springfield, NJ (May 8, 2018)  Telinta, a global leader in white label cloud-based switching and billing solutions, today announced the addition of its TeliConTM Audio Conferencing capabilities to its unique Virtual Office solution.
Virtual Office is Telinta's award winning solution enabling VoIP service providers to offer highly customizable Hosted PBX-style services to small and home-based businesses.  Virtual Office users can customize their own personal VoIP solution by navigating through a series of self-service web portals, selecting the features and capabilities they need.  In addition to TeliCon Audio Conferencing, Virtual Office users can select their own DIDs and Toll-Free numbers, add extensions, set up voice mail, configure an auto-attendant, personalize IVR, set up call forwarding, and more.
Unlike other VoIP solutions, Virtual Office does not require IP phones or an ATA and can be used via existing analog and mobile phones.
TeliCon can be launched directly from the brandable Virtual Office end user portal.  TeliCon enables a virtually unlimited number of conference rooms, moderated or non-moderated conferences, access code generation, mute/unmute capabilities, customizable multi-language portals and IVR, plus conference recording with immediate download.
"Virtual Office is a unique solution which offers the utmost in customization, both for VoIP service provider and for their end users," commented Alex Ferdman, Telinta's CEO.  "The addition of Audio Conferencing makes Virtual Office a feature-rich solution for small and home-based businesses to benefit from many attractive capabilities which in the past were only available to larger PBX users."
Both Virtual Office and TeliCon are standard parts of Telinta's carrier-grade TeliCoreTM softswitch platform.  TeliCore integrates switching, billing and customer management to offer world-class solutions for VoIP service providers.  Telinta leads the industry in providing its customers with comprehensive training and 24×7 live technical support.
About Telinta
Founded in 2002, Telinta, Inc. offers secure and reliable cloud-based Switching and Billing solutions for VoIP service providers around the globe. Telinta's full portfolio of white label carrier-grade solutions is highly customizable for VoIP service providers and their resellers.  This includes Hosted PBX, Audio-Conferencing, Mobile Solutions, Business and Residential VoIP, Calling Card, Pinless, Wholesale VoIP and other hosted solutions.  Please visit us at www.telinta.com for more information.
#  #  #
Contact:
Anthony Stiso
Vice President of Marketing and Sales
anthony@telinta.com
tel:  +1 305.993.1199