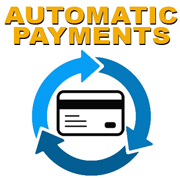 How can you automatically charge your customer's credit card for VoIP services?  Convenient billing and payment options like auto-pay can make your business a cut above the competition.
Automatic payments have obvious benefits for both VoIP providers and customers.  Auto-Pay ensures both uninterrupted service and uninterrupted cash flow – with no surprises.  This is crucial for business customers who depend on telecom services like Hosted PBX and SIP Trunks in order to operate.
Even consumers may find automatic payments attractive for prepaid VoIP.  Once customers get used to the convenience of automatic payments, they may be much less likely to leave you.
But to accept automated payments, you need to have a sophisticated billing provider that can meet your needs.
Request Info »
Telinta offers VoIP service providers the ability to easily accept automatic payments from customers.  With dozens of credit card processors and payment gateways services already integrated into our cloud-based TeliCoreTM platform, Telinta offers you a wide range of payment capabilities.  Once you open an account with an integrated provider, auto-pay can easily be configured.
For subscription-based services, like Hosted PBX, your customers can easily pay your monthly postpaid invoices automatically.  Their monthly fee, usage charges, equipment rental – and any other items you add to your invoice – can be paid automatically with their predefined credit card.
Telinta also provides you with brandable self-care portals where your customers can manage their billing and payments, see call detail records in real time, as well as perform other functions such as configuring extensions, changing how calls are routed, setting business hours, and more.
If you offer prepaid VoIP, when your user's balance drops beneath a specific threshold, a predefined credit or debit card can be automatically charged to replenish a prepaid balance.  This can be attractive for Mobile VoIP calling via our brandable softphone app for both Android and Apple iOS.  Users who do not wish to make automatic payments can still opt to pay manually via the self-care portal, or directly from our brandable mobile app using a credit/debit card or PayPal.
Once you add a customer and configure the needed details, Telinta automatically sends your invoices via email, using your brand and your prices.  Our TeliCore platform is integrated with industry-leading taxation providers who can help you to automatically calculate taxes based on the jurisdictions you serve, and apply the tax to your invoice.
With Telinta, you can automate many of the important functions you need, freeing you up to run other parts of your business.  We provide comprehensive training to get you started, and 24×7 technical support, 365 days per year.
Want to learn more?  Contact us today.