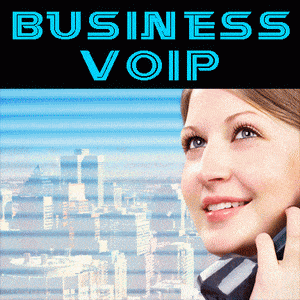 A recent report in VoIP News cited five "mindblowingly cool" things that can help VoIP service providers to market their services to business customers.  Let's take a closer look…
1. Computer Calling
Desk phones aren't always the most convenient device for calling, but VoIP service providers can provide the freedom for their users to make calls from many different devices such as laptops, desktop computers, tablets and mobile phones.  When VoIP service providers offer services that can be used seamlessly across multiple devices, they help their business customers to be more productive, cut costs, avoid missed calls due to traveling or sick-time, support home-based workers – and much more.
Solutions like Telinta's Virtual Office, Hosted PBX, WebRTC and TeliGlobe mobile softphone all enable VoIP service providers to meet the multi-device challenges by offering a full portfolio of services, fully integrated via our cloud-based TeliCoreTM switching and billing platform.
2. Voicemail to Email Transcription
It's not always possible or practical to listen to voicemails. With voicemail to text transcription, known as v2t, your customer's employees can receive instant text transcripts of voicemails via SMS or email.  Telinta's partnership with Mutare, a leading provider of v2t services, includes a convenient API integrated into our TeliCore platform.  This gives Telinta's VoIP service provider customers a competitive advantage when competing for attractive business clients.
3. Internal Mobile Transfers
With legacy phone systems, some businesses often have no convenient method to transfer calls to an employee's mobile or home phone.  Instead, they'd need to provide these private phone numbers directly to the caller.  VoIP service providers have an real opportunity to win business customers offering the flexible call routing capabilities of VoIP.
Telinta can help you meet this challenge, not just for inbound calls being routed to a home or mobile phone, but even for outbound calling too.  With Telinta, you can offer your business customers a seamless solution to manage both inbound and outbound calling.  Our integrated solutions enable you to offer outbound calling services which protect your customer's private personal phone numbers by sending their business DID as Caller ID instead.
4. Physical Security Integration
Some businesses have integrated physical security features with their VoIP capabilities. It's possible for your customers to "buzz in" visitors via a VoIP interface on a computer, tablet or mobile device. Telinta has partnered with Algo Communications Solutions, which offers SIP-compliant endpoints for visual and audible alerting, entrance security and more.  Telinta's Auto-Provisioning Profiles enable easy deployment of Algo devices which can help safeguard your customer's premises.
5. Fax Integration
With VoIP, physical fax machines could becoming more and more rare.  VoIP service providers can help their customers to "go green" by reducing the number of printed faxes, as well as offering the ability to receive faxed documents from a mobile device or remote locations.  Telinta's cloud-based solutions include the ability to offer fax-to-email services to your business customers.
While the VoIP News report focused on only five "mind-blowing" VoIP features, the actual number is much larger.  Contact Telinta today to learn more about the countless ways that Telinta can help you to win lucrative business customers for your VoIP business.