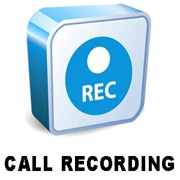 Internet Telephony Service Providers (ITSPs) often ask "How can I offer Call Recording?" when thinking about their Hosted PBX business.
Call Recording enables your customers to keep a voice record of important business conversations.  Whether your customers feel that this is required for regulatory reasons, or just part of their own company policy, Call Recording is an attractive capability for VoIP service providers to offer.
Some of your customers may need all calls to be recorded, while others may opt for Call Recording On-Demand, putting this important feature at their fingertips with just a push of a button.  Offering options like these can help your ITSP business since it may provide a competitive advantage over other providers.  It also gives you an opportunity to boost your revenue and profits by charging additional fees for Call Recording as a premium service.
Request Info »
Telinta offers a cloud-based solution for Hosted PBX providers which includes fully integrated Switching, Billing — and dozens of attractive PBX features such as Call Recording!
Your customers can record calls, and then download them or listen to them via brandable self-care web portals (part of the white label solution Telinta offers to ITSPs around the world).
With Telinta, you can even offer Call Recording via a brandable Mobile Softphone app which your users can download for free from iTunes and Google Play.
If your customers need to record important Conference Calls, our TeliConTM conferencing solution includes instant download of recordings.
Telinta offers you 30gb of Call Recording storage at no additional charge, with scalable options for additional space whenever you need.  You can easily download recordings via FTP and rsync to your own storage, or use popular third-party storage providers such as AWS, Google, and Dropbox.
Want to learn more? Contact us today.