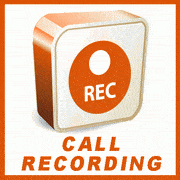 Call Recording is an important technology for many VoIP service providers and their resellers.  Some end users, both businesses and consumers, want the ability to record calls.  For example, business customers shopping for a Hosted PBX provider might require the ability to record calls to/from specific extensions for quality control, training purposes or regulatory compliance.
If you offer Mobile VoIP services via a smartphone application, such as Telinta's TeliGlobeTM solution, your users may want the ability to record important calls at the touch of a button.
For Audio-Conferencing services, it is vital that your customers have the option to record conferences and enable participants to download the recording later.  This requires not just recording the call, but also making an audio file available for easy download.
Perhaps the most common form of Call Recording often goes overlooked, with voicemail being an important part of nearly all business, residential and mobile services in today's VoIP marketplace.
But Call Recording is only half the equation…
Once you have the ability to offer Call Recording, how do you manage the large audio files that are the end result?  How do you store them?  Can you easily download them or export them to a third-party service provider for long-term storage?
Telinta provides Call Recording — fully integrated into many of our cloud-based solutions — as a standard part of our offer.  We also provide an economical and highly-scalable solution to securely store your recordings on our TeliCoreTM softswitch platform, protected by daily backups.  Telinta offers options for you to easily export recordings using Amazon Web Services (AWS) S3, Google Drive, Dropbox, FTP and rsync.
Contact us today to learn more.