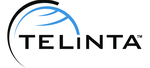 Unique tool enables VoIP service providers to quickly spot problems and trends. CallMon provides real-time data to make faster, more-informed business decisions.
IT Expo Special Announcement – Telinta, a leading provider of hosted Switching and Billing solutions for VoIP service providers, today announced its CallMonTM traffic analysis tool. CallMon is a unique proprietary call monitoring tool which Telinta developed for real-time analysis of VoIP traffic and financial metrics. It allows VoIP service providers to instantly analyze key statistics and spot trends, to quickly identify problems and make important business decisions based on real-time data.
CallMon integrates key features of Telinta's cloud-based Switching and Billing platform to:
· Track profits per minute
· Monitor average length of calls (ALOC) and Average Success Rate (ASR)
· Identify poorly-performing termination or DID vendors via real-time ASR reports
· Analyze other important metrics for running a successful VoIP business
CallMon allows service providers to easily display information using customizable graphics, with drill-down capabilities to hone in on key metrics. The end result is a flexible, easy-to-use analysis tool that can help service providers make fast business decisions that can improve profitability and increase customer satisfaction. CallMon's real-time analysis complements Telinta's standard reports, which can be generated on demand or at scheduled intervals.
"Telinta understands that VoIP service providers need fast, real-time data to make crucial decisions in running a successful telecom business," said Alex Ferdman, CEO of Telinta. "CallMon is based on more than a decade of Telinta's experience helping VoIP service providers to run profitable businesses around the world. With Telinta, service providers can keep a close watch on profits, while providing the quality of service they need to win and retain customers."
For example, CallMon lets service providers spot a termination partner that has an outage or is performing poorly, right now. Coupled with Telinta's highly flexible routing, the service provider can easily route around the problem, using any termination vendor they need. "By keeping their finger on the pulse of key performance metrics with CallMon, Telinta's customers can quickly make decisions that can greatly impact their business," added Ferdman. "This is very attractive to Telinta's customers who provide services such as Calling Card, Pinless, Hosted IP PBX and other services that require real-time analysis to ensure customer satisfaction and an uninterrupted stream of revenue."
CallMon is based on AJAX (Asynchronous JavaScript and XML) which allows Telinta's customers to quickly generate the data they need. CallMon is a standard part of TeliCoreTM, Telinta's carrier-grade Class 4 and Class 5 switching, billing and customer management platform. TeliCore integrates Telinta's cutting-edge VolP solutions with world-class Switching and Billing capabilities from PortaSwitch.
Please visit www.telinta.com to learn more.
Media Contact:
Anthony Stiso
Telinta, Inc.
anthony@telinta.com
tel: +1 (305) 993.1199