VoIP Service Providers can easily access their Centric SMS account via Telinta's hosted softswitch platform. Centric offers a special promotion for Telinta customers.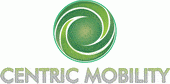 Springfield, NJ and Lake Worth, FL (January 30, 2014) – Telinta, a leading provider of hosted switching and billing solutions for VoIP service providers, today announced that customers can easily access SMS services provided by Centric Mobility via Telinta's hosted softswitch platform. By logging into their "CEMO" account directly from Telinta's platform, VoIP service providers can quickly and easily integrate SMS into the other VoIP solutions which are configured via Telinta's web-based interface.
"Our hosted switching and billing platform allows our customers to integrate a wide range of complementary partner services to efficiently integrate all the pieces they need to build a successful VoIP business," said Alex Ferdman, CEO of Telinta. "Telinta's robust hosted platform lets customers easily integrate all the key pieces they need to manage a successful telecom business."
Centric Mobility offers high-quality cost-effective SMS service across North, Central, South America and the Caribbean. Centric's SMS solutions can be used for payment notification, collections, password changes, special promotions, targeted offers, fraud prevention and other important notifications. SMS notification is a vital resource for VoIP service providers offering Calling Cards, Pinless, Hosted IP PBX, Residential VoIP and other services.
"We understand that SMS is an important part of a successful telecom business. We are happy to partner with Telinta, who's highly reliable VoIP softswitch solutions are unique in the industry," said Robinson H. Diaz, CEO of Centric Mobility. Emmiguel Jimenez, CTO of Centric Mobility, added "Now Telinta's customers will be able to set up their own SMS account and configure their SMS notifications via a convenient API integrated within Telinta's TeliCoreTM switching and billing platform."
TeliCore is Telinta's cloud-based Class 4 and Class 5 carrier-grade platform, integrating Telinta's cutting-edge white label VolP solutions with world-class Switching and Billing capabilities from PortaSwitch. Moving forward Telinta customers who open new accounts with CEMO qualify for a special promotion, receiving a 500 SMS credit and a 20% discount for the first year. "Telinta customers also qualify for free SMS giveaways every month and more," added Diaz.
About Telinta
Founded in 2002, Telinta, Inc. offers secure and reliable cloud-based Switching and Billing solutions for VoIP service providers around the globe. Telinta's full portfolio of white label solutions is highly customizable for VoIP service providers and their resellers. Telinta's carrier-grade solutions include hosted PBX, Call Centers, audio-conferencing, Business and Residential VoIP, Wholesale VoIP, Calling Card, Callback and other VoIP services. Please visit us at www.telinta.com for more information.
About Centric Mobility
Centric Mobility Inc. Is the nucleus of the commercial operations of our company for North, Central, South America and the Caribbean. Our systems and network sets us as the vanguard of SMS Notification technology and platforms across the Americas. CEMO, in collaboration with its sister company Macro Technologies SRL, is dedicated to the development and implementation of technology applications in the mobile sector. We are a vanguard company born to provide technological tools to facilitate and ensure significant cost reductions, as well as increase the effectiveness of communications. Please visit www.centricmobility.com for more information.
Media Contacts
Anthony Stiso
Vice President of Marketing and Sales
+1 (305) 993.1199
anthony@telinta.com
Robinson H. Diaz
CEO
r.diaz@centricmobility.com
Emmiguel Jiménez
Chief Technical Officer
+1 809-996-3505
e.jimenez@centricmobility.com