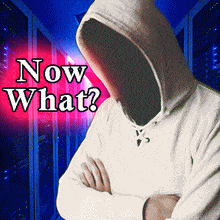 A recent article in VoIP News cited the growing concern over "what happens when your VoIP solution provider disappears?"  This is a valid question for many VoIP business owners, who entrust their livelihood into the hands of a switching provider.
The article pointed out:
"The last thing you want is to lose critical communication applications and valuable data overnight if your provider disappears."
The transient nature of the VoIP industry requires service providers to do their homework and to be very, very selective.  The truth is, building and maintaining a reliable cloud-based VoIP softswitch platform is no easy task.  It means your provider must select best-in-breed hardware, software, colocation, bandwidth — and more importantly — have the knowledge to put it all together, and the expertise to keep it running smoothly for the long term.
When shopping for a VoIP platform, good questions to ask include:
How long have you been in business? 
Do you serve customers globally, or are you limited to a specific region? 
Can you provide a full range of solutions, or only one or two? 
Are reputable companies eager to partner with you? 
Are you respected in the industry as a leader?
Some of Telinta's best customers come to us after experiencing problems with other providers – and that is no surprise.  We've been in business since 2002, and many of our customers have been with us for the long-term.  We pride ourselves as a pioneer in hosted softswitch solutions for VoIP service providers.
Unlike other switching providers, Telinta does not cut corners on quality because we understand that you count on us, 24 x 7 x 365.  Our cloud-based TeliCoreTM softswitch platform is the largest of its type, anywhere in the world.  VoIP service providers on every continent rely on our carrier-grade solutions, year after year.
Telinta exhibits regularly at VoIP industry events, and we are often invited to speak on important industry topics.  At these events we demonstrate our solutions, work face-to-face with customers helping them to succeed.  We've won awards and received significant praise from industry press.  Telinta has assembled a comprehensive ecosystem of well-respected industry-leading partners to help our customers grow their VoIP business (and to help them avoid the pitfalls of selecting the wrong partner).
VoIP service providers frequently contact Telinta because they want to move away from their existing provider.  Our expert engineers help them to seamlessly migrate their existing VoIP business and associated data into our platform.  We have done this many times, and we know how to make the transition as smooth as possible.
Worried about the future of your current VoIP switching provider?  Having problems with their quality or support?
Whether your business is well-established, or you are just getting started, please contact Telinta today to learn how we can help you.