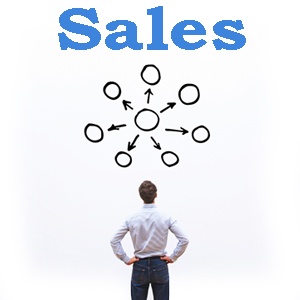 Many successful VoIP service providers choose to sell through their own network of channel partners as a cost-effective way to increase their reach.  Whether your business operates in Las Vegas, London, Lima, or Lagos – having a well-developed sales channel can help you grow your business by reaching more customers.
Some examples:
Resellers: 
These are VoIP service providers who purchase their switching, billing, VoIP Termination and DIDs, directly from you.  They sell to end users under their own brand and pricing, and their added traffic helps build your company's overall traffic volumes.  The more resellers you have, the higher your minute volumes will be, and the lower your overall per-minute costs will be.
Distributors:
If you offer services for end users, your distributors can sell to many different retail stores where Calling Card, Pinless, or other prepaid VoIP is sold.  If you offer MVNO services, having Distributors can be a link to help you deliver SIM cards into the hands of international travelers in busy airports or touristic locations.  Distributors sell your services, under your brand, and you pay them a commission.
Agents:
Retail locations often have a variety of different employees, perhaps working in multiple retail locations, all selling your VoIP services to end users.  Agents are the actual cashier or store owner who processes a transaction with an end user, such as taking a cash payment for Mobile Top-Up or other pre-paid services you offer.  The sale is processed via an online portal you provide them.  Agent transactions can be tracked closely to monitor each employee's performance.
Referrals:
Your existing customer base can often be your best sales force.  If they are happy with the services you offer, they will likely tell their friends.  Having a "Refer a Friend" promotion can be a great way to grow your business.  Customer referrals can increase your revenue via additional purchases, but if you charge your end users for on-net calls (and do not incur per-minute costs for on-net traffic) referrals will also grow your profits when friends call each other.
Since 2002, Telinta has provided solutions for VoIP service providers (and their sales channel partners) to offer profitable, brandable prepaid and postpaid services such as Hosted PBX, SIP Trunking, Calling Card, Pinless, Mobile VoIP via a convenient smartphone app, Wholesale, and more.
Our cloud-based softswitch and billing platform enables you to easily set up Resellers, Distributors and Agents.  With Telinta, even your Resellers can have Resellers of their own as their business (and yours!) grows over time.
Our unique Distributor Interface and other brandable portals are highly customizable.  Our platform gives you the cloud-based tools to easily calculate commissions, and other key functions.  Our Mobile top-up solution enables you to even vary commissions by country.  And of course, Telinta offers free on-net calling.
How can Telinta help your sales channels to grow? Contact us today.