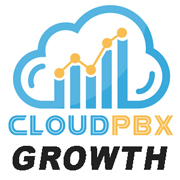 According to a recent study published in Telecom Reseller, a leading telecom industry publication, the global marketplace for Cloud PBX (often called Hosted PBX) is forecast to continue its significant growth between 2019 and 2023.
"The global Cloud PBX market is mainly driven by the growing coverage of cloud architecture, enabling low-cost and reliable telephony systems.  The growing demand for unified communication in the corporate sector is also likely to be a major driver for the global Cloud PBX market."
Based on the latest research report from Market Research Future, the Cloud PBX market is expected to show strong growth over the forecast period in multiple customer sectors.  End user customer types noted include:  banking, financial services, insurance, healthcare, retail, government, real estate, and others.  According to the report, "Healthcare is likely to be the dominant end user of Cloud PBX services over the forecast period."
The report cited three major benefits which will help service providers to win customers:
Low upfront cost of moving to Cloud PBX services, as well as the cost benefits of not needing to maintain and upgrade telephone lines.
Ease of managing telephony service, as Cloud PBX reduces the complexity.
Ability of Cloud PBX to host multiple virtual networks, further aiding efficiency and cost savings.
The growth is expected to be global, with North America holding 40.8% share in the global Cloud PBX market.
How can you profit from this growth?  Telinta offers you a cloud-based solution for Hosted PBX which seamlessly combines switching, billing, and easy customer management.  We enable VoIP service providers (and their resellers) to run their own profitable PBX businesses, using their own prices and their own brand.  Our unique Auto-Provisioning Profiles enables you to quickly deploy any number of IP phones without needing manual configuration or installer visits.
How can Telinta help you to take advantage of the fast-growing opportunity for Cloud PBX? Contact us today.