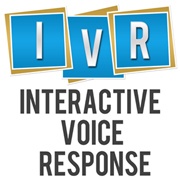 IVR is an important part of any VoIP business.  "How can I customize IVR?"  With Telinta, it's easy.
Interactive Voice Response enables your business to provide many capabilities for both end users and the people that call them.
Hosted PBX
The fast-growing market for cloud-based PBX services relies heavily upon IVR.  Whether callers press 1 for Sales or 2 for Support, offering a customizable Auto-Attendant is important for your ITSP business.  You need to offer businesses a flexible method for handling their inbound calls.
Dial-by-Name Directory
This attractive feature helps your Hosted PBX users become more reachable by callers.  When callers do not know an employee's specific extension, they can spell out the person's name via touchtone by interacting to a series of IVR prompts.
Conferencing Services
When you offer Conferencing services, this can be an effective way to differentiate your services for business customers, and IVR is an important part of this.  Users dial your access number and are greeted by IVR prompting them to enter the conference PIN and other notifications.
Prepaid Services
IVR can be used to enable your customers to check and recharge a prepaid balance, self-service without needing to interact with a live employee.  For calling card and pinless services, your users can not only place calls by following IVR prompts, but they can also use Speed-Dial for predefined frequently called numbers.
Voicemail
Both callers and users need to interact with a variety of IVR prompts.  Voicemail can be sold as an add-on service, or included as a standard part of your offer.  Reliable voicemail adds outbound minutes when your users return important calls.
Request Info »
Whether you offer services for business or consumer users, for offices, for mobile users and travelers – Telinta can provide you with highly customizable IVR.  Our cloud-based platform includes a variety of pre-recorded voice prompts in numerous languages.  With Telinta, you and your users can easily record your own prompts.  We can even introduce you to professional "voice talent" who can record them for you.
Our IVR, auto-attendants, and voicemail capabilities are included as standard parts of our Service, available at no additional charge.
How can IVR help your busienss? Contact us today.