Telinta met with telecom operators at the International Telecoms Week (ITW) 2012 in Chicago, IL on May 14-16. Aside from exhibiting its full suite of flexible switch partition and billing solutions, Telinta publicly unveiled its new Distributor Interface, created to satisfy customer demands for an advanced, easy to use, and fully integrated into PortaSwitch self-care interface for distributors.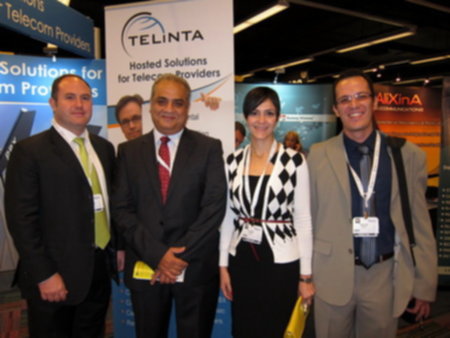 This year, the show was held at a new venue, and drew 5,300 delegates from nearly 1,700 companies representing 150+ countries.  Many of Telinta's current customers visited the booth to meet the team in person and to express their satisfaction with the robust service and excellent support. Telinta's Distributor Interface solution for calling cards and pinless service generated a lot of excitement in the telecommunication community.
Telinta's brandable full-featured web interface for sales agents (distributors) supports limited as well as full agent accounts.  Agents are able to make payments, add/view/modify pinless accounts, sell recharge vouchers (with an ability to easily print a voucher), add/delete aliases for accounts. Partition owner can get a daily report with the revenue generated by each agent.
Telinta's Distributor interface includes all functionality of the default PortaSwitch offering plus a brandable user-friendly interface, configurable commissions, an easy way to generate calling card and pinless accounts, promotional accounts, top-up accounts, and brandable receipts.