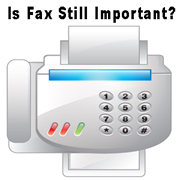 While technology advances may have reduced the number of faxes sent each year, fax remains a "must-have" service for many businesses.  Whether a business is interested in the familiarity of fax, or possible legal needs for fax, many companies around the world may still prefer to have fax available when needed.
Voice over IP has many benefits, however (as its name points out) VoIP is primarily designed for voice services (and not fax).  Handling faxes is often a challenge for VoIP service providers.
T.38 fax modems, analog lines, and other capabilities can help meet your user's need for fax however these too have issues and expenses that can impact your business.
Request Info »
Telinta offers a cloud-based switching and billing solution that helps ITSPs offer not just carrier-grade voice services, but fax too.
Our "Fax-to-Email / Email-to-Fax" capabilities enable you to securely serve your users need for fax, whenever and wherever they need.  These capabilities can be bundled within in the services you provide, or as add-on premium services for an additional fee you charge to your users.
Fax can be added to popular VoIP services like Hosted PBX and more.  Telinta's award-winning white label Virtual Office solution has fax capabilities integrated with a wide variety of other capabilities you offer.  Your users can sign up online via a series of brandable self-serve portals to select their own DIDs and toll-free numbers, configure extensions, set-up auto-attendants, dial-by-name directories – and both send and receive faxes.
If your users prefer to maintain their own physical fax machine and T.38 fax modem, you can easily support them on our platform, using your own termination and origination providers who offer services optimized for fax.  With Telinta, you can use any carriers you need, as many as you need.
Fax is just one of the capabilities Telinta has provided since 2002 to VoIP service providers around the world.  With Telinta, you and your resellers can easily run a profitable ITSP business, with your own brand and prices, without deploying any hardware or software.
Want to learn more? Contact us today.