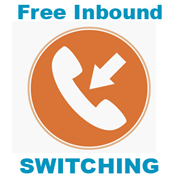 Choosing the right provider for Switching and Billing is perhaps the most important decision your VoIP business will ever make.
Do you pay your Softswitch provider for inbound traffic?  Do you pay for on-net traffic that never even leaves your own network?
You need a provider that realizes how your VoIP business works, and what the economics are.  This means being able to align your costs with how you do business.
If your end users are hesitant to pay for inbound calling, you need the flexibility to decide when to charge for inbound minutes, and when not to.  This becomes difficult if your Switching provider charges you for minutes where you cannot cover your costs.
Request Info »
Telinta provides ITSPs around the world with a state-of-the-art hosted solution for Switching and Billing.  This enables Telinta customers to offer a full portfolio of profitable VoIP services.  Use your own carriers, your own brand, your own prices.
Our monthly usage charges only include your outbound off-net traffic.  With Telinta, your inbound and on-net traffic is free.
Our robust Billing capabilities enable you to charge your customers for inbound and on-net calls if you choose, but we do not bill you for them.  Our cloud-based TeliCoreTM platform provides you with free on-net "peer-to-peer" calling between your users, without needing a VoIP Termination or Origination (DID) provider – a totally free call for you to provide!
Want to learn more?  Contact us today.