Over a dozen new features added to Telinta's Hosted PBX solution for ITSPs. 
Enables ITSPs around the world to offer cutting-edge calling features for both large and small business customers around the world.
 Special ITEXPO Announcement: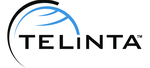 Springfield, NJ (February 8, 2017)  Telinta, a global leader in cloud-based softswitch solutions for Internet Telephony Service Providers (ITSPs), today announced significant enhancements to the robust list of features for its white label Hosted PBX solution.
Telinta's Hosted PBX is a feature-rich carrier-grade solution which Telinta customers can offer to their business customers of any size, anywhere in the world.  With over a dozen new features added by Telinta,  the company's Hosted PBX solution one of the most robust and flexible in the industry.
These new capabilities expand both the calling features experienced by end users, as well as enhancing key business processes that make it easier for ITSPs to offer Hosted PBX, such as billing and creating new offers.
Examples of new call-related features include enhanced dialing rules, improved hunt groups and pickup groups, improved end user self-service portals for call screening, streamlined interface for call pickup, improved call forwarding, easier access to voice mail, BLF monitoring of parked calls, and more.
Examples of billing and customer management enhancements include flexible extended billing periods, multi-invoice download, and the ability to "clone" subscription plans to more easily set up new customers.
For added security and cost control, with Telinta's Hosted PBX solution, ITSPs can now also limit the number simultaneous calls for customer accounts, protecting against potential abuse of unlimited calling plans.
"Hosted PBX is a major priority at Telinta," commented Alex Ferdman, CEO of Telinta.  "We understand that ITSPs and their resellers rely on innovative new features which help them to better compete and win in the marketplace."
The new features are all standard parts of Telinta's TeliCoreTM softswitch platform.  TeliCore integrates Telinta's cutting-edge solutions for ITSPs with world-class Switching and Billing capabilities.
Telinta's Hosted PBX solution already includes a full range of popular features such as auto-attendant, customizable multi-language IVR, music-on-hold, fax capabilities, auto-provisioning of IP phones, APIs for third-party voicemail transcription, and more.
Hosted PBX is part of Telinta's complete portfolio of cloud-based softswitch solutions which ITSPs can easily bundle together such as Mobile VoIP, Audio-Conferencing and other attractive business services.
For info on Telinta's list of new Hosted PBX features and more information about our switching and billing solutions for ITSPs, please visit Telinta at ITEXPO Booth 627.
About Telinta
Founded in 2002, Telinta, Inc. offers secure and reliable cloud-based Switching and Billing solutions for VoIP service providers around the globe. Telinta's full portfolio of white label carrier-grade solutions is highly customizable for VoIP service providers and their resellers.  This includes Calling Card, Pinless, Hosted PBX, Mobile Solutions, Audio-Conferencing, Business and Residential VoIP, Wholesale VoIP and other hosted solutions.  Please visit us at www.telinta.com for more information.
#  #  #
Media Contact:
Anthony Stiso
Vice President of Marketing and Sales
Telinta, Inc.
anthony@telinta.com
tel: +1 305.993.1199