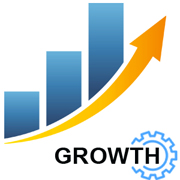 Telinta often hears the question from customers, "How can I make my VoIP business grow?"
Starting a new VoIP business requires a very different set of skills than running an established business, and making it grow over time.  Odds are, your market is more competitive today than it was when you first started.  Not only are competitors more savvy, but customer needs are more sophisticated than they were when you first started.
What does it take to grow your VoIP business?
Robust Service Portfolio:
Do you sell what customers are looking to buy?  Do you offer more than your competitors do?  Services like Hosted PBX have become a cloud-based alternative for business end users to reap the rewards of VoIP.  For businesses who already have their own on-premise PBX, can you provide SIP Trunks?
Mobility:
Can you offer mobile extensions?  Can you support remote work and hybrid work environments, and can you turn on a dime if your customer's needs change?  What devices can you support?  Can they all ring simultaneously?  Can your users decide where to route traffic today, and change their minds tomorrow?
Discounts and Promotions:
Bringing customers aboard often means offering a sign-up incentive or seasonal promotions.  Such things give you newsworthy content for email blasts, online marketing, local events, and other efforts to grow your business.  But is your billing system flexible enough to create such promotions?
Premium Services:
Some capabilities offer enough value to your customers that they are willing to pay more for them.  Things like voicemail transcription, mobility, additional phone numbers, video calling, self-service and web-based options are all examples of capabilities that can boost your profits.
Building a Brand:
Customers are willing to pay more for names they know, and names they trust.  Branding your services is crucial for your long-term success.  Portals, URLs, invoices, sofphones, and more all are involved.
What Else?
Other ingredients in the recipe for growth include resources for resellers and distributors, building your sales channel, calculating commissions, controlling costs with sophisticated cloud-based softswitch tools like Least Cost Routing.
Request Info »
Telinta puts all of these opportunities for growth at your fingertips!
We offer a highly flexible and customizable softswitch and billing solution that can help your business grow.  Our full portfolio of brandable solutions help you compete, with a robust selection of capabilities that many of your competitors may not have.
Hosted PBX is one of the industry's fastest growing opportunities, and we offer a variety of PBX options to help you win any size business customer — from large multi-location companies, to small and home-based businesses.  You can even serve customers who already own premise-based PBX equipment by providing SIP trunks from any carrier you need.
With Telinta, you have access to an impressive range of brandable softphones that enable your users to make and receive calls from virtually any compatible device:  Android, Apple iOS, Windows, Mac, Linux, Desktop, and Laptop.  Our unique WebRTC solution enables VoIP calling via a brandable web-based portal, without needing a softphone application.
Our flexible real-time billing enables you to create subscription plans, volume discounts, and other promotions.  You and your resellers are in full control of your own pricing, including both recurring and non-recurring charges for things like phone rental, additional phone numbers around the globe, premium services, and more.
Easily offer add-on services like highly-economical voicemail transcription from Google Cloud  With our platform, your users can handle faxes, SMS, record their own greetings, create auto-attendants, set business hours, change call routing, view CDRs in real time, configure extensions, and much more.
We offer comprehensive training to get you started, and 24×7 technical support every day of the year.
Our volume-based pricing means that Telinta's business grows only when your business grows too.
Want to learn more?  Contact us today.