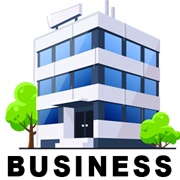 Business customers are one important key to success for VoIP service providers.  But how can your ITSP business win and retain lucrative business users?
Service Portfolio:
Business customers want what they want, and their needs may change over time.  If you do not offer what they seek, then your business will suffer.  A gap in the service portfolio of their existing provider is a common reason for customers to start shopping for a replacement.  Another provider's loss is your gain, and vice versa.
Customer Service:
Day-to-day problems and questions are bound to arise.  How you handle them can be a key differentiator between your VoIP business and your competition.  Does your team have access to the information they need for customer inquiries?  Do you provide self-service tools that enable customers to find answers and make small changes on their own?
Price:
Is your billing system flexible enough to accommodate special pricing needs for specific customers?  How much control do you have over your pricing?  Over your costs?
Work from Home:
How quickly can you change call routing if your business customer's offices become unavailable?  Can you accommodate changing needs for work-from-home employees?
Mobility:
One of the fastest growing trends in communications is the need for mobility.  Your customers not only work from both their home and office, but also when they are on the go.  If your service is tethered to a desk phone (while your customers are on the road) you miss opportunities to grow your traffic.  And if they travel internationally, you miss the most lucrative type of VoIP traffic.
Request Info »
Telinta offers you the ability to win and retain highly-profitable business customers.  Our robust portfolio of white label VoIP solutions has helped ITSPs around the world since 2002.
With several flavors of Hosted PBX solutions (including our award-winning Virtual Office) Telinta enables you to provide a wide array of features and options to your users.  Call queues, auto-attendants and dozens of other PBX features are just the start.  Add brandable Mobile and Desktop softphones to offer calling from any compatible Android, iOS, Windows, Mac, and Linux device. Our platform can support any standards-compliant SIP end-point, with auto-provisioning for a virtually unlimited number of IP phones and other SIP devices from popular brands.
To complement your ITSP offer, you can add services like conferencing, messaging, fax, video calling, and more to differentiate your business above the competition.  With Telinta, you can offer an impressive Unified Communications (UCaaS) service, enabling your customers to "work from anywhere."  With WebRTC, users don't even need a phone, but can make and receive VoIP calls via their own web browser.
Telinta provides you with brandable multi-language self-care portals, so your customers can see real-time call details, make payments, manage extensions, route (and re-route) calls, and other self-serve functions.
With Telinta, you are in complete control of your pricing, and can make updates instantly.  Our flexible billing enables you to create calling plans, subscriptions, promotions, and volume discounts – in any currency you need, as many as you need!  You can use any VoIP Termination or Origination provider you need, giving you control over your costs and call quality.
Want to learn more?  Contact us today.