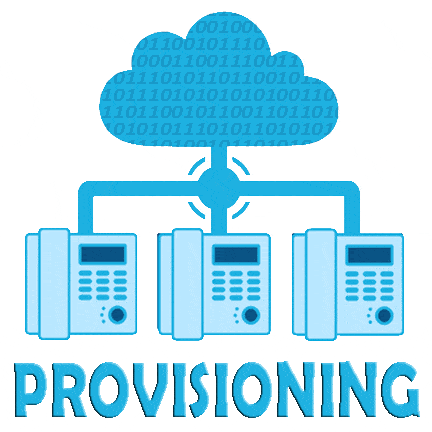 Winning lucrative business customers is attractive for any provider of Hosted PBX and other VoIP services.  This often begins with the question "How do I provision IP phones?"
Automatic provisioning uses the power of cloud-based technology to help your VoIP business.  Without this automation, each and every IP phone may need to be manually provisioning by a qualified technician on-premises at every customer location you serve.  If the phone's firmware or feature set changes over time (as they often do) another technician visit could be required.
All this can be time-consuming and costly, but cloud-based automation solves the dilemma.
Telinta has developed Auto-Provisioning profiles to streamline your deployment of IP phones as a standard part of our cloud-based TeliCoreTM softswitch platform.
This powerful tool enables VoIP service providers and their resellers to quickly automate deployments for any number of IP phones.  Telinta customers can easily create their inventory of IP phones using Telinta's web-based Administrative Interface.  This is unique, since VoIP service providers can handle provisioning via the same interface they use for other important business processes such as configuring call routing, setting prices, billing and customer management.
When the phones are connected to an IP network at the customer premises, they will reach out to Telinta's platform in order to automatically download a complete configuration profile.  Not only can Telinta customers automatically provision IP phones, but they can also provision other IP devices such as ATAs, PA speakers, and door units, virtually anywhere in the world.
Telinta customers can also activate new features, perform remote reboots, update device firmware, and more.  We provide comprehensive training and 24/7 technical support.
Since 2002, Telinta's Auto-Provisioning has been used reliably by VoIP service providers around the world with IP phones made by Cisco, Polycom, Yealink, Snom, Grandstream, Fanvil, Gigaset, Uniden, Panasonic, VTech, and other manufacturers.
Want to learn more about Auto-Provisioning Profiles? Contact us today.