Telinta met with telecom operators at the ITEXPO East 2010 conference in Miami, Florida. "We were excited to showcase our hosted switch and billing system at one of the world's premier communication conferences," said Alex Ferdman, CEO of Telinta, Inc. "Over the course of three days, we exhibited our suite of flexible switch partition and billing solutions."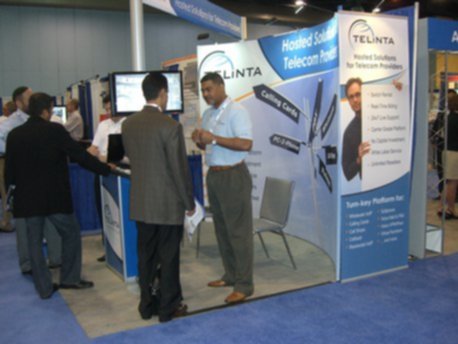 Live demonstrations of Telinta solutions attracted a steady stream of telecom service providers.  TMC CEO Rich Tehrani interviewed Alex Ferdman (here).
Many show attendees visited the Telinta booth on all three days, returning each day with new questions and a desire to further discuss various customizable services.  Several existing Telinta customers also visited the booth to express satisfaction with Telinta's reliable hosted platform and support services and to discuss new services and features.
Telinta will exhibit next at International Telecoms Week (ITW) 2010.  Interested telecom operators can meet the Telinta team on May 24-26 in Washington DC.