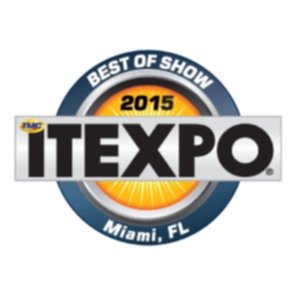 One of the industry's most noted forums honored Telinta with its Best of Show Award at IT Expo for our cloud-based softswitch solutions and cutting-edge mobile technology.
"We are pleased to honor Telinta for their efforts and creativity in developing advanced, powerful solutions for the business technology marketplace," said Rich Tehrani, TMC's CEO and Conference Chairman.  According to Tehrani, Telinta demonstrated "innovative technological advancements, competitive differentiation and excellence in addressing market need and relevance."
With over 7,000 telecom industry professionals in attendance at this year's show in Miami, IT Expo is one of the world's best-known events focused on Internet Telephony.