Telinta met with telecom operators at ITEXPO West 2011 in Austin, TX on September 13-15. Over the course of three days, Telinta exhibited its full suite of flexible switch partition and billing solutions.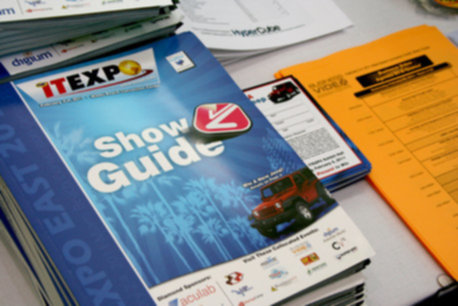 In previous years, ITEXPO West was held in Los Angeles.  This year, ITEXPO West, the world's premier IP communications event, moved to Austin, which is one of the best states in the nation in terms of job creation.
"We are pleased with the steady flow of visitors to our booth who expressed their interest in Telinta and in our software-as-a-service platform, which enables service providers to avoid capital investments while achieving rapid growth and development," said Alex Ferdman, CEO of Telinta, Inc.
At the show, Telinta revealed a new version of TeliSIM for GSM mobile phones that can be configured via an SMS message sent directly from Telinta's hosted PortaSwitch platform. TeliSIM is a thin preprogrammed chip that is attached to a mobile phone SIM card to allow making international calls via the VoIP provider's routes.
Recently, there has been a significant increase in demand for mobile applications to make long distance and international calls at reduced rates. Many companies are developing applications to make cheap long distance calls for smart phones, while simple GSM mobile phones cannot use them. Telinta's TeliSIM bridges this gap with its easy to use solution that does not require a smart phone or Internet access.
Telinta will exhibit next at ITEXPO East 2012 on Feb 1-3.  Interested telecom operators can meet the Telinta team in Miami Beach, FL.