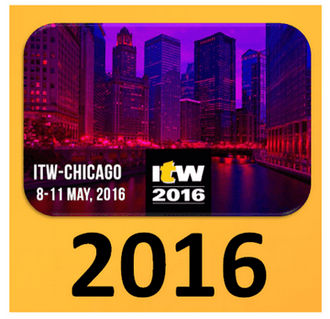 Telinta was an important part of this year's International Telecoms Week (ITW) event in Chicago, recognized as an industry leader, educating show attendees from around the globe.
At ITW, Telinta unveiled its new WebRTC solution for VoIP service providers.  This innovative white label solution enables users to make and receive VoIP calls from a web browser, without any special software or phone equipment.  In ITW's main exhibit hall, Telinta demonstrated WebRTC to VoIP service providers attending the event as part of Telinta's cloud-based TeliCoreTM softswitch platform.  ITW recognized Telinta for this significant development and included details about Telinta's WebRTC solution in its daily educational materials provided to all show attendees.  With over 6,000 executives, entrepreneurs and VoIP business owners from 150 different countries, ITW is one of the world's most prestigious telecom events, with Telinta playing a leadership role again this year.
Telinta also announced further expansion of Direct Calling for its award-winning TeliSIMTM MVNO solution, adding 27 countries and territories to its list of TeliSIM Direct Calling locations.  In January, Telinta announced TeliSIM Direct Calling for calls within the European Union.  TeliSIM uses an entirely new methodology where cost-effective VoIP replaces costly GSM termination from mobile operators.  This highly-profitable MVNO solution includes roaming agreements with over 600 mobile operators worldwide, with no roaming fees charged by mobile operators in over 150 countries.
Continuing to build its ecosystem of industry-leading partners, Telinta announced a partnership VTech, a major manufacturer of IP phones and the world's largest manufacturer of cordless phones. Telinta and VTech teamed up to streamline the provisioning of VTech IP phones from Telinta's softswitch platform.  Telinta has developed Auto-Provisioning Profiles for select models of VTech's award-winning ErisTerminal® corded and cordless IP phones.  Telinta customers who purchase VTech IP phones will receive a special offer from VTech.  VoIP service providers using VTech phones will receive a $400 credit from Telinta when they sign up for hosted softswitch services.  The partnership was announced at ITW and received positive feedback by industry publications.