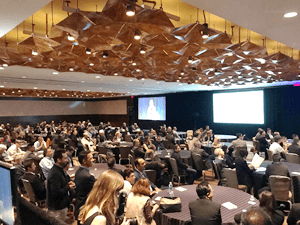 Telinta was recognized as a leader again this year at the prestigious International Telecoms Week (ITW) event in Chicago.  With nearly 7,000 executives, entrepreneurs and VoIP business owners from 140 different countries, ITW is one of the world's most prestigious telecom events, with Telinta as one of the chosen exhibitors.
In ITW's main exhibit hall, Telinta demonstrated its TeliCoreTM softswitch platform to VoIP service providers from around the world.  Telinta's cloud-based Class 4 and Class 5 switching and billing platform drew significant attention at the event, and was featured in ITW's daily educational materials provided to all show attendees, as well as industry press covering the event.
In addition, Telinta announced two new partnerships with industry leaders Windstream and Polycom.  These important developments were included in VoIP industry briefs that Capacity Media, the host of ITW, published each day.  Quoting Alex Ferdman, Telinta's CEO, one Capacity Media report included "Telinta has built an impressive ecosystem of industry-leading partners, so that our customers can benefit."
Telinta also announced further expansion of Direct Calling for its award-winning TeliSIMTM MVNO solution, adding 10 additional countries to its list of TeliSIM Direct Calling locations.  This addition makes Direct Calling available in areas served by 93 mobile operators in over 60 countries across Europe, Africa, the Middle East, Asia, North and South America (including the United States), and other locations.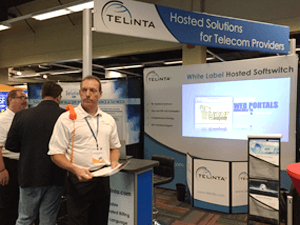 "ITW is an excellent forum for VoIP service providers to learn more about the industry," Ferdman continued.  "Telinta looks forward to meeting our customers, partners and friends face to face, so that we can explain how we can help their business to grow."