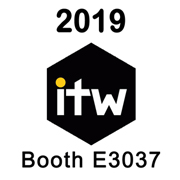 Over the years, Telinta has earned a reputation as an industry leader in providing cloud-based VoIP switching and billing solutions for service providers.  This year is no exception…
Telinta has been invited to participate in the 2019 International Telecoms Week (ITW) next week in Atlanta, Georgia.
Founded in 2008, ITW is one of the foremost industry events bringing together thousands of VoIP professionals from around the world.  Telinta will lead important discussions with VoIP service providers looking to learn more about how to grow their business.
Telinta will make three significant announcements at the event, launching new solutions and new capabilities for our VoIP service provider customers.  Please check our News page for more details announced each day of the show.
Interested in learning more? Contact us today.