Telinta and Magic Telecom offer a joint promotion, enabling VoIP service providers to benefit from high-quality switching, billing and DID services. 
Special ITEXPO Announcement –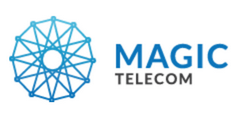 Orlando, FL and Springfield, NJ (February 10, 2017)  Telinta, a global leader in cloud-based softswitch solutions for VoIP service providers, and Magic Telecom, a leading provider of DID services, have teamed up by offering a special promotion for VoIP service providers.
Using Telinta's cloud-based TeliCoreTM softswitch platform, VoIP service providers can easily use Magic Telecom's DIDs, or any DID provider they need, to offer services such as Calling Card, Pinless, Hosted PBX, Business and Residential VoIP, MVNO services, "Over the Top" (OTT) Mobile VoIP calling, SIP Trunking and other services.
Magic Telecom and Telinta announced today a joint promotion where Telinta customers can receive up to 10 free DIDs with a total of two channels from Magic Telecom.  These DIDs can be selected from anywhere within Magic Telecom's coverage area in the United Stated and the United Kingdom.
Magic Telecom customers who sign up for new service with Telinta will receive a $400 credit towards their first month of hosted softswitch and billing services.  Telinta provides comprehensive training and 24×7 live technical support.
"Now more than ever, VoIP service providers understand that DIDs are a powerful part of their business," said Ryan Rapolti, President of Magic Telecom.  "High-quality DIDs from Magic Telecom, together with Telinta's highly-reliable softswitch platform are a winning combination for today's competitive marketplace."
"Telinta works together with valued partners, such as Magic Telecom, to bring our mutual customers the best value and a full range of options for the services they need," said Alex Ferdman, CEO of Telinta.  "Telinta customers can easily configure the DIDs they need for VoIP services via our easy-to-use web portals."
Please visit Telinta at ITEXPO in Fort Lauderdale, Booth 627.
About Telinta
Founded in 2002, Telinta, Inc. offers secure and reliable cloud-based Switching and Billing solutions for VoIP service providers around the globe. Telinta's full portfolio of white label carrier-grade solutions is highly customizable for VoIP service providers and their resellers.  This includes Calling Card, Pinless, Hosted PBX, Mobile Solutions, Audio-Conferencing, Business and Residential VoIP, Wholesale VoIP and other hosted solutions.  Please visit us at www.telinta.com for more information.
About Magic Telecom
Magic Telecom provides global inbound SIP trunking services with DIDs in 100+ countries through fully-owned facilities with local licenses as well as partnerships with direct local operators.  We have combined our own growing network with those of our primary partners to provide customers with innovative and low cost numbering solutions.  We have offices in the United States and the United Kingdom.  Please visit www.magictelecom.com for more details.
#  #  #
Media Contacts:
Anthony Stiso
Vice President of Marketing and Sales
Telinta, Inc.
anthony@telinta.com
tel: +1 305.993.1199
Dave Cardwell
Marketing Director
Magic Telecom
press@magictelecom.com
tel: 1-914-996-2442