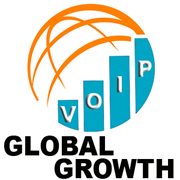 According to a recent study by noted industry analysts Global Markets Insights, the worldwide market for VoIP has surpassed US$40 billion and is predicted to continue growing on average of 10% CAGR through the next decade, reaching US$100 billion in 2032.
The firm stated:
"The growing popularity of hosted VoIP solutions has also fostered voice over internet protocol market growth.  These solutions are becoming the primary choice for businesses that require scalable calling capabilities."
The study noted that "computer-to-phone" calling is expected to reach 40% of the market by 2032, explaining that "Calling from a computer to a phone is widely done for both commercial and domestic purposes."  The study commented that "changing workplace culture and surging use of remote working induced by the COVID-19 pandemic have encouraged businesses to become increasingly dependent on technologically advanced communication solutions to maintain effective communication among cross functional teams." 
"Businesses are looking for cost-effective ways to manage a remote workforce. VoIP enables businesses to easily set up cloud-based communication networks for their mobile and remote workforces"
Unlike other areas of residential telephony which have declined steadily, VoIP for the home is expected to grow at 10%.  The study also noted the opportunities created by the increase is 5G mobile bandwidth will impact growth, something which surely will benefit Mobile VoIP providers.
Regions covered in the global study include North America, Europe, Asia Pacific, Latin America, Middle East and Africa.
How can you profit from the fast-growing global opportunity for VoIP?
Request Info »
Telinta offers a hosted softswitch and billing platform which enables you to easily launch or expand your own VoIP service provider business.  Serving customers on every continent since 2002, Telinta enables you and your resellers to offer popular services to help both your business customers and consumer users benefit from highly-flexible cost-effective VoIP.
Our scalable white label solutions include:
Hosted PBX and Virtual Office, enabling you to serve business users of any size.
Mobile VoIP via a brandable softphone app for both Android and Apple iOS, available to your users for free in the App Stores.
Computer-to-Phone and Computer-to-Computer calling via our brandable Desktop Softphone and WebRTC.
Remote work and hybrid work solutions, enabling your users to "work from anywhere" whether at home, in the office, or on the road.
Telinta provides comprehensive training to get you started, and 24×7 technical support every day of the year.
Want to learn more?  Contact us today.