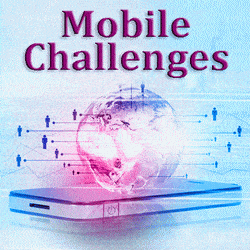 Telinta has been invited to lead an industry discussion for mobile service providers at the upcoming ITEXPO in Fort Lauderdale, Florida.
The event will include executives from leading technology firms which provide solutions to both new and established mobile businesses.  Entitled "Cutting-edge Technology to Overcome Mobile Challenges" the session will discuss important trends which enable mobile VoIP service providers, MVNOs and OTT solution providers to better compete.
What cloud-based solutions can help service providers grow, without deploying their own infrastructure?
What does it take to launch a highly-profitable MVNO business for global travelers?
How can you take your business Over-the-Top?
Can local phone numbers and virtual phone numbers be used as a competitive advantage?
How can mobile solutions be integrated with other services used at the home or office?
According to ITEXPO, the session is "a must-attend for service providers looking to keep up with cutting-edge technology developments, as well as newcomers planning to use cutting-edge technologies as part of a newly-launched service provider business."
The session will take place on Thursday, February 9 at 1:00pm.
For more information about the session, or to learn more about how Telinta can help your Mobile service provider business, please contact Telinta or visit us at ITEXPO Booth 627.