Enables telecom service providers to offer the benefits of Mobile VoIP services to their customers. End Users can download the free App for both IOS and Android devices.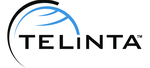 Springfield, NJ (January 28, 2014) – Telinta, a leading provider of hosted switching and billing solutions for VoIP service providers, today announced its launch of an easy-to-use mobile softphone app for both IOS and Android devices. TeliGlobeTM enables Telinta customers to participate in the rapid growth of mobile VoIP, combining the power of Telinta's cloud-based solutions for VoIP service providers, with an attractive mobile softphone application.
"Telinta understands the tremendous global opportunity for mobile VoIP," said Alex Ferdman, CEO of Telinta. "TeliGlobe can help our customers grow their businesses by adding a convenient softphone that makes it easier for end users to enjoy the costs savings of VoIP from their mobile device."
TeliGlobe offers three important benefits that make it a valuable addition for VoIP service providers:
Automatic Configuration: TeliGlobe is automatically configured when the end user logs in or simply scans a QR code.
Battery Life: Push Notifications enable this unique mobile softphone to significantly conserve battery life when the app runs in the background.
Features: TeliGlobe offers a full range of features such as Speed Dial, Call Forwarding, Call Transfer, Conferencing, Call Waiting, Ring Tone selection, Address Book integration, optional Call Recording, Video Calling and more. Dialed numbers can be automatically re-written to accommodate special dialing protocols around the world. The app currently supports multiple languages.
End users can download TeliGlobe for free directly from the Apple App Store and Google Play. The app is generically branded to support VoIP service providers and their resellers. A demo of TeliGlobe is available at: www.telinta.com/solutions/mobile_softphone.html
"Telinta constantly brings our customers innovative new ways to compete in the marketplace," added Ferdman. "Our robust platform helps customers easily integrate all the key pieces they need to win and retain customers."
TeliGlobe is fully integrated with Telinta's switching and billing capabilities and can easily be managed via the same interface that VoIP service providers use to manage other key functions on Telinta's hosted platform. TeliCoreTM is Telinta's cloud-based Class 4 and Class 5 carrier-grade platform, integrating Telinta's cutting-edge white label VolP solutions with world-class Switching and Billing capabilities from PortaSwitch. With Telinta, telecom service providers can offer a full range of VoIP services, including mobile VoIP, for both businesses and consumers.
About Telinta
Founded in 2002, Telinta, Inc. offers secure and reliable cloud-based switching and billing solutions for VoIP service providers around the globe. Telinta's full portfolio of white label solutions is highly customizable for VoIP service providers and their resellers. Telinta's carrier-grade solutions include hosted IP PBX, Call Centers, Audio-Conferencing, Business and Residential VoIP, Wholesale VoIP, Mobile VoIP, Calling Card, Callback and other VoIP services. Please visit us at www.telinta.com for more information.
Media Contact:
Anthony Stiso
Vice President of Marketing and Sales
+1 (305) 993.1199