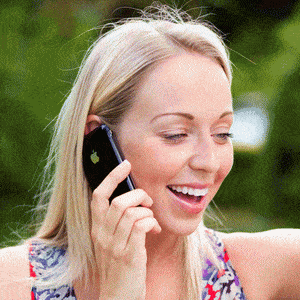 A recent market study has forecast the average annual growth in the global Mobile VoIP market at 28.5% between 2016 and 2020, according to new research by industry analyst Technavio.  Mobile VoIP offers your end user customers the ability to make VoIP calls over mobile 3G/4G and LTE networks, as well as WiFi.  Telinta puts this fast-growing market opportunity easily within reach for VoIP service providers via our cloud-based TeliGlobe solution for Mobile VoIP.
Technavio's industry forecast notes significant increases in revenues for Mobile VoIP service providers from both business and consumer users.  Key drivers for the growth of Mobile VoIP include the large price savings offered to users, combined with the low total cost of ownership.
The study states, "Mobile VoIP could present a significant threat to traditional mobile network revenues because it does not rely on extensive infrastructure."  Telinta's hosted solutions are perfect examples of this trend, enabling VoIP service providers to offer Mobile VoIP (as well as a full portfolio of other VoIP solutions) without deploying their own infrastructure.  Contact Telinta to learn more about how you can provide brandable Mobile VoIP services to your customers.