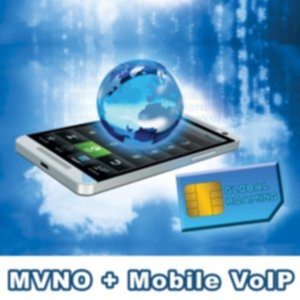 Integration is "in" – now more than ever.
One major advantage in doing business with Telinta is that our full portfolio of white label solutions for VoIP service providers can easily be bundled and billed together.
For mobile, Telinta has taken this integration one step further between Telinta's innovative TeliSIMTM MVNO solution and Telinta's TeliGlobeTM mobile softphone solution.  Together, these two solutions enable you to provide end users with a seamless mobile service to use while traveling.
Telinta's cloud-based softswitch platform automatically detects when the TeliGlobe softphone application has been opened by the user and is connected to wifi.  Inbound calls will be routed to the softphone application using cost-effective mobile VoIP.  When the softphone application is closed or not connected to wifi, inbound calls will be sent to the TeliSIM SIM card via the GSM network.
TeliSIM is a highly-profitable award-winning MVNO solution using an entirely new methodology that brings GSM technology into Telinta's cloud-based softswitch platform.  TeliSIM enables cost-effective VoIP termination to replace more expensive mobile termination from GSM operators, significantly cutting the costs of Global Roaming.
TeliGlobe is a brandable, customizable mobile softphone application, available for both iOS and Android devices.  The application can be downloaded for free by end users from both the Apple App Store and Google Play.  TeliGlobe offers easy, automatic configuration via user login or QR code.