The Telinta unveiled a new network tool to check the routes and delays that packets take to reach any IP address on the Internet from the Telinta core network and switch partitions. The Network Performance Tool is available directly on Telinta's website and can operate in Ping and Traceroute modes.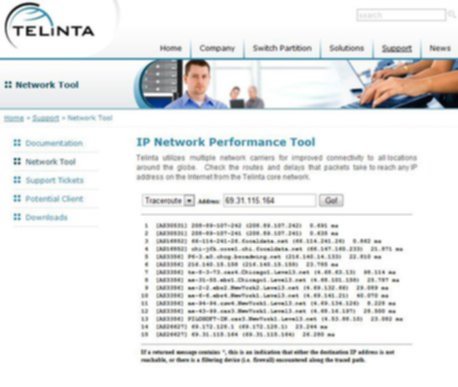 Telinta uses multiple network carriers for improved connectivity to all locations around the world; in addition to providing uplink redundancy, network latency is optimized for each packet, selecting the best available path.  Along with the IP route and hop latencies, Telinta's Network Performance Tool displays the Autonomous System Number (ASN) for each hop in the route, which aids in fast identification of the problem carrier in case of delays.
The Network Performance Tool can be found under the Support section of the Telinta website.