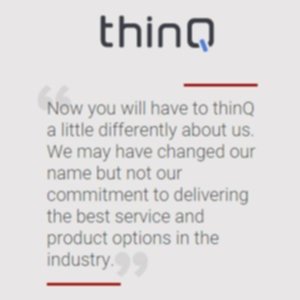 Telinta has built an impressive ecosystem of partners to help you build a successful VoIP business.  One of Telinta's VoIP Termination partners recently changed their name:  SIPRoutes is now thinQ.
thinQ offers competitively priced premium SIP Termination service to the United States, Canada, and International locations.
Interested in learning more about thinQ or any of Telinta partners?  Contact us today.
While we are happy to introduce you to our partners, with Telinta you are free to use any provider you need for VoIP Termination, DIDs, IP phone equipment and more.  Many partners offer special discounts or benefits for Telinta customers.