DID partners you can rely on
Direct Inward Dialing (DID) service is an important aspect of your telecom business, and an important decision to make in terms of both quality and profitability.
Telinta has assembled an impressive list of the industry's leading DID providers.  You can select one of our partners, or use any other DID provider you need.


DIDWW is an inbound carrier providing origination services from over 60 countries worldwide.  DIDWW services help local and global telecom service providers to instantly deliver premium, cost-effective voice service to individuals, homes, and businesses worldwide. DIDWW customers enjoy the widest global DID footprint, multiple interconnection options and flexible rate plans tailored to support any business case.
Contact us for a special promotion for Telinta customers from DIDWW.


Founded in 1999, DIDX offers a marketplace of wholesale origination services from over 100 countries. This marketplace enables members to easily buy and sell DIDs.  DIDX provides the largest global footprint, several interconnection and billing model choices and flexible rates for the unique services of 25,000 industry respected companies who provide IP communications services.
Contact us for a special promotion for Telinta customers from DIDX.


Magic Telecom offers the lowest pricing and flexible options for DIDs and SIP trunks, with no minimum spending or commitments.  We offer Local, Mobile, and Toll Free DIDs in 100+ countries around the globe through fully-owned facilities with local licenses, as well as partnerships with direct local operators.  Telinta customers receive a special offer for 10 Free USA or UK DID numbers with 2 channels total.
Contact us for details.


Skyetel is a rock-solid VoIP carrier that is purpose-built for resellers. With innovative features like Endpoint Health Monitoring, SMS & MMS support, and Best-in-Class International Fraud Protection, Skyetel is a one stop shop for all your PSTN connectivity needs. With an industry leading uptime of 100% over the last 4 years, you can trust that your connectivity and services will remain operational. All Skyetel's services are provided with no monthly minimums and generous resellers pricing.
Contact us for a special promotion for Telinta customers.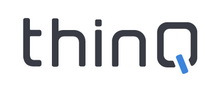 thinQ's VoIP Origination solution gives you more options, flexibility and cost-efficiency, with our talented support team there to help you. Easily search availability for new single or sequential numbers.  Instantly check portability of the numbers you currently own by uploading a spreadsheet.  Choose from multiple vendors and prices from 17,000 rate centers to balance quality, efficiency, pricing, and more.
Contact us for a special promotion for Telinta customers.


VoIP Innovations provides Wholesale Local, Toll-Free and International DID origination, to the US48, Canada, Hawaii, Puerto Rico and over 60 countries worldwide. Its Data Centers, located on multiple power grids, are interconnected via a robust dark fiber network that provides both the scalability and flexibility. Internet transit points within each discrete Data Center are served by multiple Tier 1 peerings in order to provide the most direct service, reduce latency, and ensure maximum performance.
Contact us for a special promotion for Telinta customers from VoIP Innovations.


Voxbone is the market leader in providing worldwide geographical, toll-free and iNum® telephone numbers, enabling Internet communications services providers, global carriers, national operators and enterprises to extend the reach of their voice services internationally, rapidly and with minimal costs. The company delivers high-quality inbound communications (often referred to as direct inward dialing, or DID) from more than 50 countries and more than 4,000 cities around the world, as well as the first emergency-calling service accessible in multiple European countries from a single IP-based interconnection.
Please contact us to learn more about a special Voxbone offer for Telinta customers.


Windstream Wholesale offers a highly reliable solution for VoIP Origination.  Our carrier-grade IP network provides a comprehensive feature set, fully integrated into Windstream's backbone.  The VoIP Origination network is home-grown and geo-redundant offering even our most modest customers access to a world class network and the very best US based, 24×7 operations center the industry has to offer.