Fast, easy deployment of popular IP phones
VoIP service providers offering hosted PBX, call centers or other enterprise telephony services will need to offer high-quality IP Phones.  Telinta works with leading phone manufacturers to create Auto-Provisioning Profiles that allow you to quickly and easily deploy any number of IP Phones, without the need for manual configuration. In addition to the manufacturers listed here, Telinta also supports a wide number of other phones.  If you do not see the model you are looking for, contact us for more information.  Telinta can support any SIP compatible IP phone set you need.


Alcatel-Lucent Enterprise provides a wide-range of SIP-based products that can be integrated into a variety of solutions with easy provisioning tools in a cost effective, secure and flexible manner. We are the audio technology expert in the global market of desk phones that provide best performance on narrow band, wide band and super wideband audio. We satisfy our customers with perfect design while empowering them with unparalleled functionality and quality.


Fanvil is a well-established developer and manufacturer of cost-effective and innovative IP voice and video products from China.  Serving the needs of small and medium sized business, as well as large mission-critical enterprise environments, Fanvil has grown into one of the largest and most popular IP phone leaders in the world.  Fanvil devices offer clear sound, rich functionality, excellent quality and outstanding service.  Please visit www.fanvil.com for more details.


Gigaset is an internationally operating premium supplier of communications technology. The Company is Europe's market leader in DECT telephones. Gigaset ranks second worldwide with around 1,400 employees and a market presence in around 70 countries  Gigaset NextG phones fuse the advantages of modern internet calling with classic telephony for basic internet telephony, interactive info services, or the best of both. Please visit www.gigaset.com to discover the wide world of Gigaset NextG™.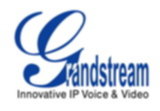 Grandstream Networks is the leading manufacturer of IP voice & video telephony and digital video surveillance solutions.  Founded in 2002, Grandstream primarily serves the small to medium business (SMB) and consumer markets with consistently innovative products that lower communication costs, increase security protection and enhance productivity.  Grandstream products use open-standard SIP to offer broad interoperability throughout the industry, unrivaled features and flexibility all with extremely competitive pricing.


Htek is a world-class designer and manufacturer of enterprise IP phones and gateways. Since 2005, Htek (aka Hanlong Technology) has provided customers in over 50 countries worldwide with high-quality VoIP products. Htek's UC900 IP phones continue the tradition by being focused on cutting-edge features, broad SIP compatibility, great value, and an industry-leading two-year warranty. Htek distributes its products via channel partners, and custom designs and rebrands OEM IP phones for large partners such as ITSPs.  For more information, please visit www.htek.com.


Polycom offers enterprise-grade audio and video collaboration, with a wide array of high-definition voice and video solutions for every need.  Simple, intuitive touchscreen interface reduces training and support costs.  Straightforward deployment, operation and maintenance with the industry's most robust SIP software.  When you deploy Polycom, you can provide SMBs, enterprises and other users with service that is highly differentiated and cost effective.  For more information, please visit www.polycom.com.

Founded in 1996, snom technology AG develops and manufactures VoIP telephones and related equipment based on the IETF open standard, SIP (Session Initiation Protocol). Recognized for its high-quality, customizable and cost-effective business phones, snom is also differentiated by the company's history in the VoIP industry and its dedication to high security standards. All of snom's products are designed to be fully interoperable with leading communications equipment vendors. snom customers and partners benefit from the interoperability and flexibility that snom telephones offer, including plug-and-play integration and universal compatibility with standards-based SIP VoIP platforms, applications or services.   snom technology AG is headquartered in Berlin, Germany, with offices in Italy, France, the United Kingdom and the U.S. that support a global network of channel partners in Europe, the Americas, Asia and Africa. For more information, visit www.snom.com.


Uniden America Corporation, the North American subsidiary of Japan-based Uniden Corporation, provides wireless systems as a high-quality cost effective solution for VoIP mobility. These high-quality phones enable ITSPs to offer VoIP services utilizing the IP network (LAN) within their enterprise customers' workplace. For more information, please visit www.uniden.com.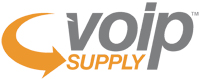 VoIP Supply is the leading provider of VoIP Hardware and Services, such as fulfillment API, provisioning, blind shipping and much more. Since 2002, VoIP Supply has met the needs of over 125,000 customers worldwide. With over 28 passionate employees, 2,500 products from leading manufacturers such as Polycom, VTech, Snom, Grandstream, Fanvil, Yealink, 20,000 square feet of office space and an unlimited number of VoIP solutions to meet your needs. Please visit www.voipsupply.com for more info.


VTech is the world's No. 1 manufacturer of cordless phones, an expertise that spills over into its portfolio of cost-effective, cutting-edge business phone solutions. The company's award-winning SIP systems scale anywhere from the one-man show in a home office to enterprise-level corporations, featuring compatibility with hosted PBX platforms, U.S.-based support and a best-in-class warranty.  For more information, please visit businessphones.vtech.com.


Founded in 2001, Yealink, the Global Top5 SIP Phone Provider and a leading provider of VoIP Phone and IP communication solutions, has been focusing on VoIP products characterized by reliable quality, easy deployment and affordable price for over a decade. Today, customers from over 140 countries rely on Yealink as the backbone of global collaboration to extend the value of network communications. For more information, please visit www.yealink.com.