Boost your VoIP business with SMS
SMS is an important part of your VoIP business for everything from password resets and billing notifications, to two-way communications by your end users.  Telinta has several industry-leading SMS providers integrated into our platform to help you perform these important business functions.  Please contact us for more details.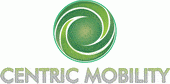 Centric Mobility offers innovative SMS solutions in North, Central, South America and the Caribbean.  Together with its sister company, Macro Technologies, Centric offers a full range of SMS solutions specially tailored to the needs of telecom service providers using Telinta's hosted platform.
Contact  us to learn more about a special promotion for Telinta customers.


DIDWW is a platform for telecommunication professionals delivering premium quality, high reliability and fully-compliant global coverage of services, such as local, mobile, toll-free and SMS-enabled phone numbers, two-way local SIP trunks, emergency services, flexible capacity options, API, self-service user portal, free global number portability, number selection tool, and more.
Contact us for a special promotion for Telinta customers from DIDWW.


Founded in 2007, Endstream is a next-generation carrier focusing on VoIP and telecommunications solutions.  We offer high-quality, cost-effective solutions including wholesale VoIP termination, SMS, direct inbound dialing (DID), toll-free origination and termination, local DID numbers in more than 3000 ratecenters in the U.S. and around the globe, with options for flat rate pricing or per minute charges.
Contact us for a special promotion for Telinta customers from Endstream.


VoIP Innovations provides SMS services for DID origination. Its Data Centers, located on multiple power grids, are interconnected via a robust dark fiber network that provides both the scalability and flexibility. Internet transit points within each discrete Data Center are served by multiple Tier 1 peerings in order to provide the most direct service, reduce latency, and ensure maximum performance.  In addition to SMS-enabled DIDs, VoIP Innovations also provides high quality VoIP Termination and other services.
Contact us for a special promotion for Telinta customers from VoIP Innovations.


Voxbone is the market leader in providing SMS for worldwide geographical, toll-free and iNum® telephone numbers, enabling Internet communications services providers, global carriers, national operators and enterprises to extend the reach of their voice services internationally, rapidly and with minimal costs. The company delivers high-quality communications from more than 50 countries and more than 4,000 cities around the world, as well as the first emergency-calling service accessible in multiple European countries from a single IP-based interconnection.
Please contact us to learn more about a special Voxbone offer for Telinta customers.


VOXOX is a leader in high-quality wholesale SMS services, VoIP Termination, DIDs and Toll-Free Numbers. With billions of phone calls and texts processed monthly, VOXOX is trusted by thousands of organizations in over 200 countries to deliver on their communication needs. The VOXOX secure network ensures that your texts and calls flow without interruption and with 99.999% uptime.
Contact us for a special promotion for Telinta customers from VOXOX.