Important parts of a successful VoIP business

Since 2005, Global1SIM has provided innovative global roaming services for service providers, resellers, distributors, business and retail customers. With Global1SIM, you can easily enter the fast-growing MVNO marketplace by offering GSM voice, data and SMS along with integrated VoIP solutions using your own DID numbers and VoIP termination.
Please contact us for more information on a special offer from Global1SIM for Telinta customers.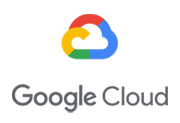 Google Cloud provides highly-affordable "speech-to-text" for voicemail transcription in over 125 languages and dialects. With sub-penny pricing, this cost-effective solution from Google Cloud is an attractive complement to Telinta's full portfolio of VoIP solutions. With your Google Cloud account, you can choose from a selection of models for voice transcription specially optimized and tuned for transcribing telephony.
Please contact us for more information on Google Cloud voicemail transcription.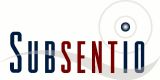 Subsentio provides a complete package of legal compliance services for communications service providers, including CALEA and historical subpoena requests.  As a Trusted Third Party, their services mitigate risks associated with legal compliance, including 24×7 staff coverage at an affordable price. Together, we're saving lives.
Please contact us for an introduction to Subsentio.


T38Fax is a T.38 Fax over IP (FoIP) service provider offering fax-optimized SIP trunks that permit reliable, industrial-grade faxing. Our Power-T.38 SIP trunks can add reliable T.38 FoIP support to any SIP service. VoIP service providers can route their fax minutes via T38Fax to instantly supports T.38 FoIP.  You can escalate any fax problems your customers report to our support team.  Free premium support from fax industry veterans ensures any intermittent fax issues are identified and corrected using science, not superstition.
Please contact us for more information on a special promotion from T.38Fax for Telinta customers.


TextBetter™ offers a white label service to SMS-enable any US or Canadian phone number to both send and receive text messages via email, without porting or changing ownership of DIDs.  Your users can use their own email account to send/receive text messages with clients for true 1 to 1 text conversations.  There is no software to configure or install.  Within 30 minutes of submitting the information into our system, your user's DID will be text enabled.
Please contact us for more information on a special promotion from TextBetter for Telinta customers.


TransNexus is a leader in developing innovative software to manage and protect telecommunications networks. The company has over 20 years' experience in providing telecom software solutions including toll fraud prevention, robocall mitigation and prevention, TDoS prevention, analytics, routing, billing support, STIR/SHAKEN and SHAKEN certificate services.
Please contact us for more information on a special promotion from TransNexus for Telinta customers.