Important parts of a successful VoIP business
Telinta understands that a successful VoIP business relies on a wide variety of cutting-edge technologies all working together.  We've assembled a list of providers who offer the type of data and services that can help your business.
If you are interested in using a partner not listed here, please contact us for more information.


Acrobits develops unified communications mobile phone applications for both iOS and Android. The company empowers telecom service providers in delivering IP based voice and video on smart mobile phones. Acrobits is globally recognized for 'Best in Class' mobile applications, with millions of users around the world. Click here for a free mobile softphone demo.


Algo offers SIP-compliant endpoints for visual and audible alerting, entrance security, loud ring, paging, and customer assistance.  Utilizing best in class technology and drawing on more than 40 years of telephony experience, Algo SIP endpoints provide unique and valuable features for the best possible user experience. Please visit www.algosolutions.com for product details.


Avalara (formerly Billsoft/EZtax) is the industry leader in indirect taxation software.  Avalara products and tools calculate domestic and global Telecommunications taxes in over 100 countries and 70,000 taxing jurisdictions.  With Avalara, you can be confident of accurate tax calculations, saving you time and money.
Please contact us for more information on a special promotion from Avalara for Telinta customers.


Mutare's automated solution transcribes voicemails to text without human intervention.  End users can then easily read this text via email or SMS, IM and mobile apps, enabling faster response to important calls.  VoIP service providers can differentiate their offerings by increasing end user convenience, collaboration and productivity.  Mutare's voicemail-to-text can be accessed directly via Telinta's hosted platform.
Please contact us for more information on a special promotion from Mutare for Telinta customers.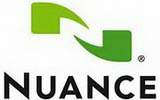 Nuance PhoneTag utilizes cutting edge voice recognition technology to convert your voicemail messages into text. We deliver your transcribed voicemail, along with the original audio, to your customer's mobile phone, and/or email account. This process streamlines your customer's communication flow, saving you both time and money.
Please contact us for more information on a special promotion from Phonetag for Telinta customers.


T38Fax is a T.38 Fax over IP (FoIP) service provider offering fax-optimized SIP trunks that permit reliable, industrial-grade faxing. Our Power-T.38 SIP trunks can add reliable T.38 FoIP support to any SIP service. VoIP service providers can route their fax minutes via T38Fax to instantly supports T.38 FoIP.  You can escalate any fax problems your customers report to our support team.  Free premium support from fax industry veterans ensures any intermittent fax issues are identified and corrected using science, not superstition.
Please contact us for more information on a special promotion from T.38Fax for Telinta customers.


JoHeR's Voice Operator Panel enables Hosted IP PBX service providers to offer a powerful software-based attendant console for receptionists, improving enterprise call management.  Receptionists can monitor busy-line status across multiple locations, transfer calls, send IMs and more.  Visit www.voiceoperatorpanel.com for more details.
Please contact us for more information on a special offer from JoHeR for Telinta customers.