Easily connect to the world
Finding the right VoIP Termination provider is very important for your business. Telinta has partnered with several leading VoIP Termination providers who offer special promotions to Telinta customers. If you would like to learn more about these special offers for Telinta customers,  please contact us so that we can introduce you to our partners. If you are looking for termination to specific destinations, please let us know.


IDT is one of the world's biggest carriers of international voice traffic.  We have the scale to deliver the best quality at the competitive rates for USA domestic and international termination.  Its two core businesses – Wholesale and Retail -deliver unique buying and selling opportunities to our partners. IDT's  four service levels for voice termination provide you an optimal choice between quality and price.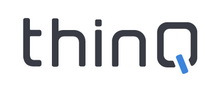 thinQ offers competitively priced premium SIP Termination to the USA, Canada, and International locations.  SIP Termination from thinQ ensure quality and reliability with configured failover and priority routing to realize higher CSRs.  thinQ provides a convenient online portal where customers can select their underlying carriers. These high-quality services are for VoIP service providers who value high and consistent call quality with transparency between VoIP and PSTN networks


VoIP Innovations offers a world-class Wholesale VoIP Termination Network designed with performance, availability, and security in mind. Our Data Centers, located on multiple power grids, are interconnected via a robust dark fiber network that provides both the scalability and flexibility.  Internet transit points within each discrete Data Center are served by multiple Tier 1 peerings in order to provide the most direct service, reduce latency, and ensure maximum performance.


With over 500 interconnects around the world, Voxbeam offers a variety of service plans to provide the perfect price and quality combination to meet your needs.  With Voxbeam, you can get started in less than an hour and immediately start sending calls.