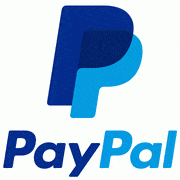 A popular question asked by VoIP service providers is "How can I use PayPal?"
Whether your VoIP business is new and just getting started, or already well-established, it is important to choose the types of payment options that will attract and retain your customers.
PayPal is an industry-leading payment option which has grown steadily in many parts of the world over the past few years.  When shopping for a VoIP provider, many end users may hesitate to provide their sensitive credit card information online, thus delaying their move away from their current provider.  PayPal provides end users with a convenient alternative, and if your switching and billing provider enables you to offer this capability, PayPal could be an important tool in helping your business grow.
How can PayPal impact your VoIP business?  PayPal solutions are "empowering people and businesses to join and thrive in the global economy."
According to PayPal:
"Our open digital payments platform gives PayPal's 218 million active account holders the confidence to connect and transact in new and powerful ways, whether they are online, on a mobile device, in an app, or in person."
"Available in more than 200 markets around the world, the PayPal platform . . . enables consumers and merchants to receive money in more than 100 currencies, withdraw funds in 56 currencies and hold balances in their PayPal accounts in 25 currencies."
PayPal, a registered trademark of PayPal, Inc., is one of the most well-known and trusted brands in the payment industry.  When you open your PayPal merchant account and offer PayPal to your customers as a trusted option, your own brand may earn trust as well.
Telinta realizes that innovative payment options, such as PayPal and many others, are key to helping our customers succeed in the highly-competitive VoIP marketplace.
We have developed a unique PayPal plug-in that VoIP service providers can use with our cloud-based TeliCoreTM switching and billing platform.  Telinta customers can accept PayPal payments for both prepaid and postpaid VoIP services, along with dozens of other convenient payment options.
Since 2002, Telinta has offered convenient cloud-based tools enabling our customers to offer brandable VoIP services, fully integrated with our flexible billing and payment options.
Contact us today to learn how our convenient PayPal plug-in can help your VoIP business.