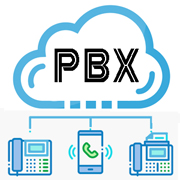 ITSPs often ask "How can I add a mobile extension for my Hosted PBX users?"  Adding mobility to your PBX services gives you four important advantages:
It differentiates your service above competitors who do not offer mobile extensions.  Conversely, if your competitors offer this (and you do not) then your business could fall behind.
Mobile extensions enable you to capture minutes of traffic, even when your users are away from their desk.  Your users can work from home, or work from anywhere.
Mobile extensions can boost your profits by offering premium options to your customers for an additional fee.  Per extension?  Per user?  Per month?  You decide!
Providing a variety of services deepens your relationship with the customer, making them less likely to leave you.
Request Info »
Telinta enables you to provide a feature-rich Hosted PBX service, including mobile extensions.  We offer a fully-integrated, brandable Mobile Softphone solution for both Android and Apple iOS.  Your users can download our softphone app for free from both iTunes and Google Play.
The app can automatically be provisioned via a convenient QR code, or set up manually via credentials you generate from our cloud-based TeliCoreTM platform.  When the user logs in for the first time, their app is automatically configured — ready to use with your service, your brand, and your prices.
With Telinta, you can easily route inbound calls to mobile extensions using our softphone app.  For outbound calls from the app, you have the option to display the user's PBX name and DID as Caller ID.
Telinta's mobile solution includes many popular features like video, three-way calling, call transfer, call waiting, SMS, and more.  Your users can make and receive calls even when traveling internationally.
Want to learn more? Contact us today.