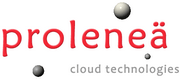 VoIP service providers will be able to query proleneä's LNP data directly from Telinta's cloud-based softswitch platform to optimally manage VoIP termination costs. proleneä offers special promotional rates to Telinta customers.
Springfield, NJ and Frisco, TX  (May 14, 2014)  Telinta, Inc., a global leader in cloud-based VoIP switching and billing solutions, and proleneä, an industry leader in Local Number Portability (LNP) solutions, today announced that VoIP service providers will be able to query proleneä's LNP data directly from Telinta's hosted softswitch platform.
LNP queries enable VoIP service providers to route calls based on Location Routing Number (LRN) to help reduce termination costs.
When a phone number is ported, a ten-digit LRN number is assigned to it.  Telinta's hosted softswitch queries proleneä's LNP data, finds that a ported number has an LRN associated with it, and routes calls to the carrier now serving that number.
"proleneä will enable Telinta customers to optimize their termination costs on calls to the US and Canada by more accurately routing the call via the destination's LRN rather than the dialed phone number," explained Cheryl Fluhler, proleneä's VP of Marketing and Sales.  "Since VoIP termination prices can vary significantly by carrier, proleneä helps Telinta customers avoid unexpected termination costs.  proleneä also provides hourly LNP usage reports."
"Telinta understands that controlling VoIP termination costs is extremely important to our customers," said Alex Ferdman, CEO of Telinta.  "We partner with industry leaders like proleneä who can help Telinta customers gain a competitive edge."
proleneä offers high availability (99.99999%) database dips using geographically diverse servers around the world.  VoIP service providers will access proleneä's LNP solution directly via Telinta's hosted switching and billing platform.  TeliCoreTM is Telinta's carrier-grade Class 4 and Class 5 softswitch platform, integrating Telinta's cutting-edge VoIP solutions with world-class Switching and Billing capabilities from PortaSwitch.
Telinta customers who open a new account with proleneä qualify for a special promotion.  Please contact partners@telinta.com for more details.
About Telinta
Founded in 2002, Telinta, Inc. offers secure and reliable cloud-based Switching and Billing solutions for VoIP service providers around the globe. Telinta's full portfolio of white label carrier-grade solutions is highly customizable for VoIP service providers and their resellers.  This includes Calling Card, Pinless, Mobile VoIP, MVNO, Callback, Hosted PBX, Call Centers, audio-conferencing, Business and Residential VoIP, Wholesale VoIP and other solutions.  Please visit us at www.telinta.com for more information.
About proleneä
proleneä has provided services to telecom companies around the world since 2007.  With more than two decades of experience with network optimization, proleneä's technical team members bring their formidable skills and experience to the data-oriented telecom world, leaning on their ample software and algorithmic know-how.  proleneä offers a complete portfolio of Hosted Solutions such as Dialer Redirect, Loop Inhibit and Wireless Number Filtering.  Please visit us at www.prolenea.com for more details.
Media Contacts:
Telinta
Anthony Stiso
Vice President of Marketing and Sales
+1 305 993 1199
anthony@telinta.com
proleneä
Cheryl Fluhler
Vice President of Marketing and Sales
+1 847 214 1288
Cheryl.Fluhler@prolenea.com