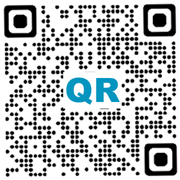 Telinta is often asked, "How can I use QR codes for my VoIP business?"
QR codes are a useful tool to help with a variety of business functions.  For VoIP providers (especially those offering VoIP calling from a Mobile Softphone app) QR codes can help build your business quickly and easily by streamlining the set-up process for your users.
When one of your users signs up for your Mobile VoIP services, your Mobile Softphone app enables them to make "over the top" (OTT) calls using the device's data connection, either from their mobile operator's data, an MVNO, or WiFi.
But how does your user configure their softphone app to begin using your services?
Initial set-up can be challenging for end users, who vary greatly in technical skills.  Entering complex randomly generated credentials into their phone can present problems.  If users are unable to log in easily the first time, they may abandon your service, and never begin making calls.
To remedy this, Telinta enables you to provide your users with QR codes.
Request Info »
Telinta's brandable Mobile Softphone solution includes automatic configuration of the app via either credentials, or via an easy-to-use QR code.
We provide you with brandable multi-language end user self-care portals, where your users can receive a QR code automatically generated by our platform to easily configure our Mobile Softphone app.  Once a user opens an account with you, they merely open the softphone app, select the QR code option, and point their mobile device at the code.  It's as easy as that!
The app will automatically configure itself to their account, using your VoIP service, without users having to manually enter cumbersome credentials.  You can even send QR codes by email to users via your Administrative interface.
If you use the Brandable version of our Mobile Softphone, the app will configure itself automatically to include screens with your brand name, logo, URL, payment options, contact info, and more.  The Brandable option also enables your users to easily invite their friends and family to join your service.  Try it for free, and see for yourself.
You can offer our Mobile Softphone both prepaid or postpaid, as a stand-alone service, or bundled together with our other solutions, such as a mobile PBX extension for remote workers.
Another use for QR codes is the innovative eSIM option within our TeliSIM MVNO solution for international travelers.  With eSIM, your users do not need to install a physical SIM card, but instead can use a QR code to easily add your MVNO service to their eSIM-capable device while traveling.
Both our Mobile Softphone solution and our MVNO solution can be integrated together.  Telinta brings you a full portfolio of white label solutions for service providers.
Want to learn more?  Contact us today.