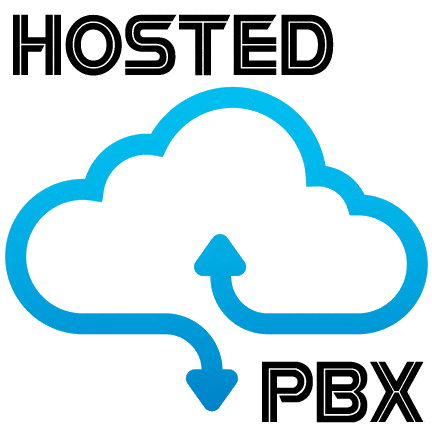 In many parts of the world, business customers are demanding more flexibility, features and control than legacy telecom service providers can provide.  The result is that Hosted PBX is one of the fastest growing telecom opportunities worldwide.
Using the power of cutting-edge Voice-over-IP technology and advanced cloud-based solutions, starting a Hosted PBX business has never been easier.  This means that VoIP service providers, often called Internet Telephony Service Providers (ITSPs) can easily profit from this high-growth opportunity.
How can you start your own Hosted PBX business?  Let's take a closer look…
Stable, Reliable Services
Your business customers rely heavily on their phone service.  When their phones are down, their entire business may grind to a halt.  Uptime and performance is crucial to retaining lucrative business customers.  Just as they turn to you for reliability and uptime, you need to make sure your own technology offers the performance and peace of mind you can count on.
IP Phones
IP phones are a key part of your Hosted PBX business.  Being able to deploy them in a fast, accurate manner is key to control costs and customer satisfaction.
Billing
Your billing will impact what types of offers you can provide to customers.  Some customers will want premium features; others will not.  Some will want to lease phones from you, while others will buy them outright.  Some will want calling plans, volume discounts and promotions to fit the international locations they frequently call.  Likewise, you will need billing features to protect your business, such as automatic suspension of services for customers who do not pay their bill.  In short, a flexible billing system is truly a competitive advantage in today's Hosted PBX market.
Features (and more features)
Business customers look for technology to solve real-life problems:
Calls often need special routing and pick-up capabilities.
Some businesses need to record and retain calls.
Receptionists need an easy way to see who is on a call, and who is available.
Some customers need to route calls to a mobile extension or serve work-at-home team members across town, or around the world.
Even if your customers rarely use a feature, just knowing it's there can become a powerful selling point positioning your Hosted PBX business.  Do your competitors offer self-service portals?  Multi-language IVR, Auto-Attendant and Dial-by-Name Directory?  Audio-Conferencing or WebRTC?  Fax-to-Email and Email-to-Fax?  Can they support IP phones with video calling?
Telinta provides a cloud-based switching and billing solution enabling you to easily start a scalable, profitable Hosted PBX business.  We offer Auto-Provisioning Profiles for fast, automated provisioning, updates, and more — all from the same platform you use to run other key areas of your business.
We've put together an easy-to-read White Paper to help you get started with your Hosted PBX business.
Whether your Hosted PBX business is already well-established, or just starting out —Telinta can help you grow!
Want to learn more? Contact us today.