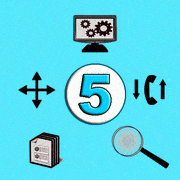 "What do I need to start a VoIP business?"  Telinta often hears this question from prospective new customers who find us online, visit us at trade shows, or find us through referrals.
1. Focus
When you first get started, focusing on one or two VoIP services may be prudent.  After your business grows over time, consider adding new services.  Some services are a natural fit, such as adding mobile calling from a smartphone app to your business or residential offers.  Another logical fit may be Hosted PBX and SIP Trunks, so that you can win lucrative business customers regardless of whether or not they own a PBX.  Telinta has found that VoIP businesses who keep focused are more likely to succeed in the long term.
2. VoIP Termination
For most outbound calls, you will need a VoIP Termination carrier.  These companies deliver calls to the Public Switched Telephone Network (PSTN) to be carried to their final destination.  Telinta recommends that you use multiple carriers (two or more) for redundancy, as well as increased savings.
3. DIDs
Phone numbers that enable Direct Inward Dialing are known as DIDs.  DID providers offer phone numbers for many locations all over the world to originate VoIP traffic.  Which VoIP services require a DID?  Business and residential VoIP, Hosted PBX or any other service where your customers will receive inbound calls from the PSTN will require a DID.  Calling Cards require DIDs as a way for your customers to access your services, enter their card number, and make a call.
4. IP Phones or ATAs
Not all VoIP services require these "end point" devices, but if you plan to offer VoIP to a home or office, your customers will likely need to have a compatible digital device such as an IP phone.  Analog Telephone Adaptors (ATAs) are small boxes that enable your customer to continue using their existing analog phone for VoIP calling.  Telinta has developed unique Auto-Provisioning Profiles which makes it fast, easy, and cost-effective to offer IP phones and ATAs with your VoIP services.
5. Integrated Switching and Billing
A VoIP softswitch is the central part of your VoIP business.  It provides the intelligence needed for all the other piece-parts described here work together as a seamless, cohesive (and profitable) VoIP service.  Switching enables you to route calls to/from your VoIP Termination and DID providers.  It also includes IVR, calling features and other capabilities which build the framework of many VoIP services.  When real-time billing is integrated with switching, you gain many important benefits.  Accepting credit cards and PayPal, offering subscriptions plans, volume discounts, and more – these things can all help your business to grow.
Telinta provides you with a full portfolio of white label VoIP solutions that let you and your resellers build your own brand.
We enable customers to use any provider they need, as many as they need, for VoIP Termination and DIDs.  If you do not have your own providers, we would be happy to introduce you to our partners for these and other vital aspects of your business.
Telinta provides you with comprehensive training to get started, and 24×7 live technical support whenever you need.
Now that you know some of things you will need, here's some of the things you will not need when you sign up with Telinta:  You won't need to invest in your own hardware or software.  You won't need to hire engineers to deploy and maintain any infrastructure.  And you won't need to worry about quality, reliability or stability.  Our cloud-based TeliCoreTM platform is the largest hosted softswitch platform of its type, anywhere in the world.
Since 2002, Telinta has helped VoIP service providers to build and grow successful VoIP businesses around the globe.  How can we help you?
Contact us today to learn more.