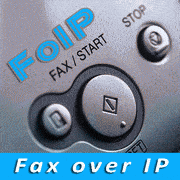 Voice over IP has many benefits, however (as its name points out) VoIP is primarily designed for voice services (and not fax).  While Hosted PBX, Business and Residential calling, and other voice services are well-suited for VoIP, handling faxes is often a challenge for VoIP service providers.
Telinta has solved this problem by partnering with T38Fax, a leading provider of FoIP solutions.  T38Fax provides fax-optimized SIP trunks for FoIP call termination and origination without the need for analog lines.  Via the flexible routing capabilities of Telinta's cloud-based TeliCoreTM softswitch platform, combined with T38Fax's FoIP solutions, our customers can easily provide both voice and fax services.
Why is FoIP important?
When a Telinta customer approaches a prospective new client, the ability to seamlessly handle both voice and faxes can be a competitive advantage, especially if the client has experienced problems in the past with a VoIP service provider who could not handle fax very well.
If your client retains an analog line from the local telco just for fax, that not only creates an added expense, but it keeps their relationship with the telco (your competitor) alive.  FoIP can help your clients to fully cut the cord with the local telco, thanks to your winning combination of both VoIP and FoIP.
Contact us today to learn more.