TeliConnect puts together a complete ecosystem of partners, enabling VoIP service providers to perform key business functions from a single cloud-based platform.
Combines an impressive set of partner APIs, promotional pricing, streamlined IP phone provisioning, comprehensive training, live technical support and more.
Channel Partners Special Announcement –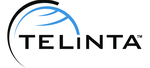 Springfield, NJ (August 14, 2016)  Telinta, a global leader in cloud-based white label softswitch solutions for VoIP service providers, today announced its new TeliConnectTM solution.  TeliConnect enables VoIP service providers to use a single cloud-based softswitch platform to easily access a wide variety of industry-leading providers of IP telephony products, services and solutions.
Telinta's award-winning TeliCoreTM softswitch platform fully integrates Switching, Billing and Customer Management, enabling VoIP service providers to offer a full portfolio of services.  TeliConnect puts the complete ecosystem of Telinta's partners, all within easy reach via the same platform used by VoIP service providers to manage key parts of their business such as routing, rating, recording other day-to-day functions.
While Telinta customers are free to use any provider they need, as many as they need, examples of TeliConnect capabilities include APIs to providers of:
DIDs: Bandwidth, DIDWW, VoIP Innovations, Voxbone, Vitelity
VoIP Termination: Any standards-compliant carrier; special pricing from IDT, thinQ and Voxbeam
Mobile Top-Up: IDT, Prepay Nation, TransferTo
Payment Services: PayPal, Credit Card Gateways, Cash-U
SMS: Centric Mobility, Club Texting, Connection Software
Tax Calculations: CCH SureTax
E-911: VoIP Innovations, Bandwidth, 911 Enable, Intrado, Vitelity
In-Call Automated Translation: Lexiphone
Voicemail-to-Text Transcription: Mutare
TeliConnect also includes unique Auto-Provisioning profiles for leading manufacturers of IP phones such as Cisco, Fanvil, Grandstream, Panasonic, Polycom, Snom, Uniden, VTech, Yealink and others.  In addition, MVNO providers can offer highly-profitable global roaming services, benefiting from TeliConnect's low cost roaming agreements with over 600 mobile operators worldwide, with no roaming fees charged by mobile operators in over 150 countries.
"Telinta understands that VoIP service providers must weave together a wide variety of products and services in order to create a seamless offer for their end users and resellers," said Alex Ferdman, CEO of Telinta.  "Enabling our customers to use any provider they need has always been Telinta's business model."
Telinta customers receive comprehensive Training and 24×7 Live Technical Support.  TeliConnect is a standard part of TeliCore and is available at no additional charge.  New customers signing up with Telinta at the Channel Partners event will receive a $400 credit on their first monthly invoice for TeliCore switching.
Please visit Telinta at Channel Partners Booth H53 or online at www.telinta.com for details.  To work with Telinta as a TeliConnect partner, please contact partners@telinta.com for more information.
About Telinta
Founded in 2002, Telinta, Inc. offers secure and reliable cloud-based Switching and Billing solutions for VoIP service providers around the globe. Telinta's full portfolio of white label carrier-grade solutions is highly customizable for VoIP service providers and their resellers.  This includes Hosted PBX, Calling Card and Pinless, Mobile Solutions, WebRTC, Wholesale VoIP, Call Centers, Audio-Conferencing, Business and Residential VoIP, and other solutions.  Please visit us at www.telinta.com for more information.
Media Contact:
Anthony Stiso
Vice President of Marketing and Sales
anthony@telinta.com
tel: +1 (305) 993.1199