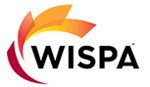 Dallas, TX (February 19, 2020) Telinta, a global leader in white label cloud-based Switching and Billing solutions for VoIP service providers, today announced that the company will participate in WISPA in Dallas on March 16-19, 2020.
At this prestigious ISP industry event, Telinta will focus on how ISPs can easily add a full portfolio of brandable voice services to their offer, without deploying their own infrastructure.  In the show's main Exhibit Hall, Telinta will provide live demonstrations of its cloud-based TeliCoreTM Softswitch and Billing platform.
With TeliCore, ISPs can easily offer popular VoIP services such as Hosted PBX, SIP Trunking, "Over the Top" (OTT) Mobile VoIP calling via a brandable softphone app for both Android and Apple iOS, Business and Residential VoIP, WebRTC, Audio-Conferencing, and more.  These services are the perfect complement to an Internet Service Provider's existing offer.  TeliCore is a carrier-grade Class 4 and Class 5 softswitch integrating hosted Switching, Billing and Customer Management.
Telinta leads the industry in providing its customers with comprehensive training and 24×7 live technical support.
"We are often contacted by ISPs and other technology providers who want to add Voice services to their existing portfolio," said Alex Ferdman, Telinta's CEO.  "Our white label solutions enable Telinta customers and their resellers to easily add the types of VoIP services they need to win and retain both business and residential customers."
WISPAmerica is an industry event hosted by the Wireless Internet Service Provider Association (WISPA) and is one of the largest events in the industry.  It will be held at the Sheraton Dallas Hotel, 400 North Olive Street in Dallas, Texas.
"Over 1,000 WISPA industry reps from across America will converge in one space, giving attendees unmatched opportunities to network and learn from their industry colleagues," noted Trina Coffey, WISPA Vice President of Events and Operations.
About Telinta
Founded in 2002, Telinta, Inc. offers secure and reliable cloud-based Switching and Billing solutions for VoIP service providers and their resellers around the globe. Telinta's full portfolio of white label carrier-grade solutions is highly customizable.  This includes Hosted PBX, SIP Trunking, Business and Residential VoIP, WebRTC, Mobile Solutions, Audio-Conferencing, Wholesale VoIP, and more.  Please visit us at www.telinta.com or see us at WISPA Booth 226 for more information.
Media Contact:
Anthony Stiso
Vice President of Marketing and Sales
+1 305 993.1199
anthony@telinta.com