Direct Calling helps telecom service providers to better meet the needs of travelers calling within the European Union.
Award-winning cloud-based MVNO solution replaces GSM Termination with cost-effective VoIP.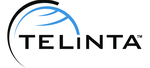 Special IT Expo Announcement – Springfield, NJ (January 25, 2016)  Telinta, a leading provider of cloud-based Switching and Billing solutions for telecom service providers, today announced the addition of a Direct Calling option for its award-winning TeliSIMTM MVNO solution.  This enhancement makes TeliSIM extremely attractive to telecom service providers offering Global Roaming services to travelers within the European Union.
TeliSIM uses an entirely new methodology that brings GSM technology into Telinta's cloud-based TeliCoreTM softswitch platform.  TeliSIM enables cost-effective VoIP termination to replace more expensive mobile termination from GSM operators, significantly cutting the costs of Global Roaming.
TeliSIM users dial an outbound call as usual, without access numbers, PINs or WiFi.  When the Direct Calling option is not in use, TeliSIM users receive a message on their phone's display stating that their call is being placed.  Within seconds, TeliCore will call the dialed number and then call the user back, connecting the two call legs together.
With Direct Calling, outbound calls made both to and from locations within the European Union can be placed without call-back.
"Direct Calling is one more example of how TeliSIM is superior to the competition," explained Alex Ferdman, CEO of Telinta.  "Unlike more limited MVNO solutions which are merely resale, TeliSIM enables telecom service providers to truly start their own highly-profitable MVNO business, using any VoIP termination and DID providers they need."
TeliSIM includes low cost roaming agreements with over 600 mobile operators around the world, with no roaming fees charged by mobile operators in over 150 countries.  TeliSIM includes one free phone number for the USA and another free phone number for the United Kingdom; additional phone numbers can be added.
About Telinta
Founded in 2002, Telinta, Inc. offers secure and reliable cloud-based Switching and Billing solutions for VoIP service providers around the globe. Telinta's full portfolio of white label carrier-grade solutions is highly customizable for VoIP service providers and their resellers.  This includes Mobile solutions, Calling Card, Pinless, Hosted PBX, Wholesale VoIP, Call Centers, Audio-Conferencing, Business and Residential VoIP, and other solutions.  Please visit us at www.telinta.com for more information.
Media Contact
Anthony Stiso
Vice President of Marketing and Sales
Telinta, Inc.
anthony@telinta.com
tel: +1 (305) 993.1199